Pop Smoke Posthumously Receives Six New Platinum Certifications
For cuts like "Dior," "The Woo," "Something Special" and more.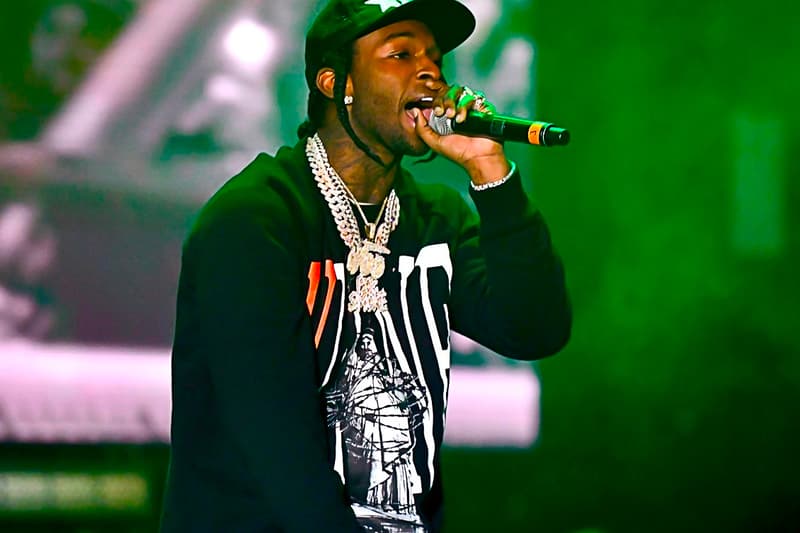 The late Pop Smoke has earned a total of six new platinum certifications from the Recording Industry Association of America (RIAA).
As confirmed by the RIAA, Pop Smoke, Lil Baby and DaBaby's "For The Night" has sold four million copies to go 4x platinum, his GRAMMY nominated cut "Dior" has sold three million copies to go 3x platinum, while "The Woo" with Roddy Ricch and 50 Cent and "What You Know About Love" have both sold two million copies to go 2x platinum. The Shoot for the Stars, Aim for the Moon cuts "Something Special" and A Boogie Wit Da Hoodie collab "Hello" also sold a million copies each to go platinum.
The new plaques arrive just after the Brooklyn drill star posthumously made his acting debut on Eddie Huang's Boogie. The director recently spoke to HYPEBEAST about the film and working with Pop Smoke, who Huang called "a good kid." Huang said, "[Pop Smoke] wanted people to know there's another side of the dude. He's well-rounded. I just love Pop because there is the image of him, and there's what other people gravitate towards. It's very interesting when you put yourself out, when you put your work into the world and you see what everybody else wants you to be, and we do know what everyone wants Pop to be," continuing, "He's the King of New York, the bad guy. But on the other side, he's like somebody's brother, somebody's baby. He was a really romantic guy. He was always talking to me about girls and stuff and not even in a like, "yo, you know, I smashed that up." Sometimes he talked about that, but he also liked writing love songs."
Elsewhere in music, take a look at the winners of the 2021 GRAMMY Awards.