McDonald's Japan Launches Seasonal Teritama Series With New "Extruding Pastrami Beef"
A tradition that started in 1996.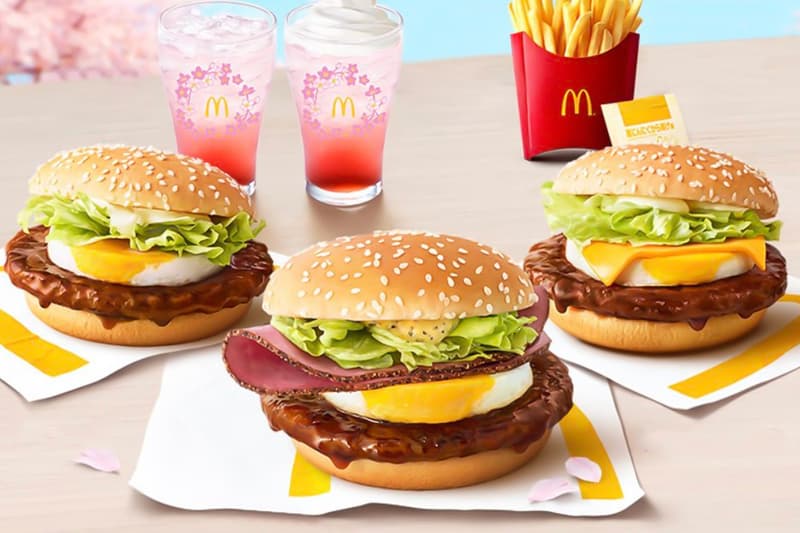 McDonald's Japan is bringing back its seasonal Teritama series of sandwiches once more. As a springtime tradition that started over 20 years ago in 1996, the burgers feature ginger, apples, an egg, and pork patties covered in garlicky sweet-and-spicy teriyaki sauce.
The series is made up of four main burgers: the Classic Teritama, Cheese Teritama, Teritama muffin (breakfast only), and the featured sandwich, the Extruding Pastrami Beef Teritama. The latter is the combination of the Teritama burger with a pastrami sandwich where the Teritama is joined with the addition of aged mustard and double-folded pastrami beef.
Accompanying the burgers are Garlic Chicken Shaka Shaka Fries, the Iwate Prefecture White Peach McFizz, and the Iwate Prefecture White Peach McFloat. Look for the Teritama series to launch today in Japan with à la carte prices ranging from ¥350 – ¥450 JPY (approximately $3.20 – $4.20 USD).
いよいよ #てりたま 本日発売?テレビCM?も放送中?
ぼくが出会った女の子は、ちょっとわがままな #桜の精 ?でも彼女は本当は・・・
てりたまの発売を記念して、テレビCM30秒バージョンをお届けします?#この春はきっと特別だhttps://t.co/CwO8m24mBn pic.twitter.com/nqyA8ebsFC

— マクドナルド (@McDonaldsJapan) March 2, 2021
In other food news, Hokkaido sushi restaurant prepares nigiri with a soldering iron.