Eddie Murphy Is Considering a Return To Stand-up Comedy After Pandemic
Sharing with Kevin Hart in an episode of the 'Comedy Gold Minds with Kevin Hart' podcast.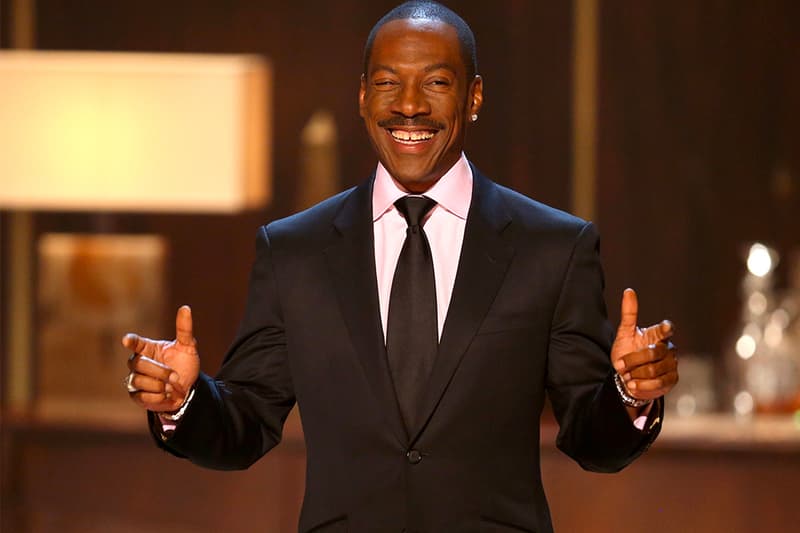 In a recent episode of Kevin Hart's SiriusXM podcast, Comedy Gold Minds with Kevin Hart, Eddie Murphy teased that he has considered a return to the comedy stage in the near future.
Prior to his Hollywood success and zeitgeist with Saturday Night Live, he was and still is regarded as one of the most influential stand-up comics. Now, nearly four decades later, he has revealed that going back to stand-up may be imminent.
In the podcast, Hart is heard joking with Murphy, "Eddie, I don't like talking to you about stand-up no more. I'm not fallin' for the f*ckin' trap. I'm sick of you, I'm sick of your sh*t. … Every time we talk, he leaves me with a piece of information, and I feel like I got gold."
Murphy responds to Hart, confirming a stand-up appearance down the line. Murphy said, "My plan was to do Dolemite, Saturday Night Live, Coming 2 America and then do stand-up. And then the pandemic hit, and it shut the whole sh*t down. Then I was going – the whole time last year I would have been out working on my act trying to get my sh*t right, and then the whole thing shut down. Hey, when the pandemic is over and it's safe for everybody to go out and do it, then the plan is to do it."
Watch the conversation between Hart and Murphy below.
There is currently no definitive date as to when Murphy will launch his stand-up comedy debut post-pandemic.
In other Eddie Murphy news, Coming 2 America arrives one day ahead of schedule.