'Coming 2 America' Premieres One Day Ahead of Schedule
Now available on Amazon Prime.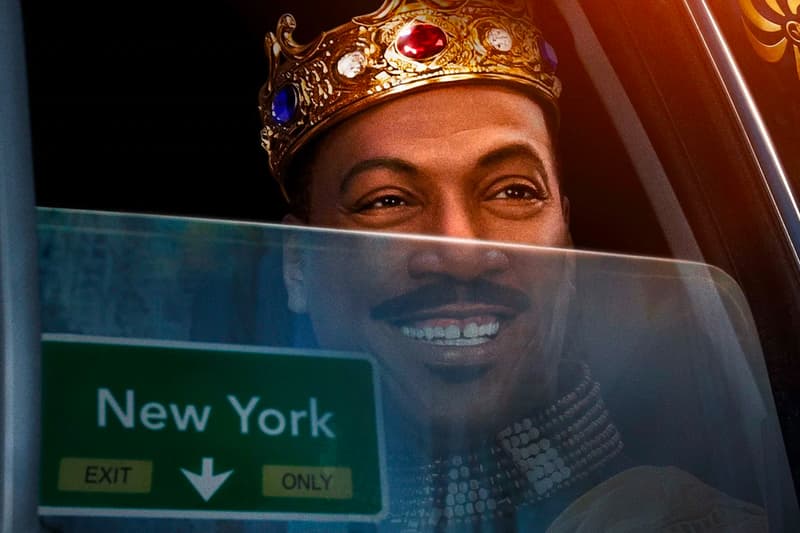 The long-awaited sequel to Eddie Murphy's 1988 film Coming to America has hit Amazon Prime a day ahead of schedule. Coming 2 America was initially expected to drop this Friday, March 5.
The sequel will see Murphy reprise his role of Prince Akeem. The story follows Prince Akeem as he is set to become the king of the fictional country Zamunda — an African kingdom not yet impacted by colonialism — but he then finds out he has a son he never knew about. Throughout the film, Murphy's character builds a relationship with his estranged son, Lavelle, a street-savvy Queens native, while also trying to groom him for the rightful role of crown prince.
The film features a star-studded cast including Leslie Jones, James Earl Jones, Arsenio Hall, Wesley Snipes and Shari Headley. The film was originally set for release in theaters from Paramount Pictures, however, due to the pandemic, the distribution rights for the film were sold to Amazon Studios.
The New York Times comments on the original film's iconic influence over the decades and the difficulty of reproducing the same outcome. However, the review called the sequel, "genial, mostly inoffensive, sometimes quite funny sequel to a beloved comedy from way back in the 1980s."
Though a highly-anticipated film, it is actually Oscar-winning costume designer, Ruth E. Carter who has been receiving most of the praise on the film. Carter recently spoke with Variety recently about her approach to crafting the costumes for the sequel, "I wanted to bring a little bit more of the real Africa."
Coming 2 America is now available on Amazon Prime.
In other entertainment news, Candyman documentary will explore the franchise's history and impact.