Diet Prada Rebuffs Dolce & Gabbana in Defamation Lawsuit
The Italian brand is reportedly asking for approximately $4.8 million USD in damages to the brand and Stefano Gabbana.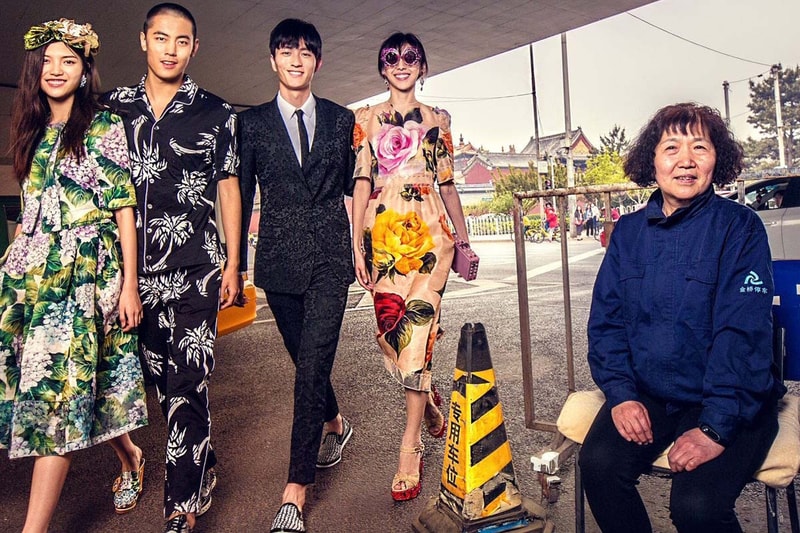 Diet Prada, a fashion commentary account run by Tony Liu and Lindsey Schuyler, has filed a defense in a 2019 defamation lawsuit leveled by Dolce & Gabbana. According to a post on Diet Prada's account, Dolce & Gabbana is seeking damages for "serious and repeated defamatory conduct" related to Diet Prada's coverage of its November 2018 #DGLovesChina marketing campaign. Although Diet Prada publicized aspects of its communication with Dolce & Gabbana, this post marks the first time the lawsuit has come to light publicly.
"With so much anti-Asian hate spreading in the U.S., it feels wrong to continue to remain silent about a lawsuit that threatens our freedom of speech. We are a small company co-founded by a person of color, trying to speak out against racism in our own community," Diet Prada said in its statement.
Dolce & Gabbana's controversy began with backlash against the #DGLovesChina campaign video, which sparked criticism citing racist and sexist characterizations of the Chinese model. The video was later removed, but the controversy continued as a series of offensive comments attributed to Stefano Gabbana in conversation with a follower were posted to Diet Prada; Dolce & Gabbana claimed that the account was hacked. Gabbana and Domenico Dolce released a joint apology video for the incident, but not before Dolce & Gabbana cancelled its Shanghai show amidst the outcry. Ecommerce group Secoo Holding and Yoox Net-A-Porter also pulled the brand's products from its web stores.
Diet Prada says it received the lawsuit in early 2019 and that it asks for €3 million EUR (approximately $3.6 million USD) in damages for Dolce & Gabbana and €1 million EUR ($1.2 million USD) for Stefano Gabbana individually. Diet Prada says its defense is handled pro-bono, thanks to an agreement coordinated by the Fashion Law Institute with Italian lawfirm AMSL Avvocati, which will represent Liu and Schuyler for a reduced rate.
"Having cultivated Diet Prada as a platform where we can denounce racism, amplify stories from the larger BIPOC community, and hold the fashion industry to a higher ethical standard, has been one of the most rewarding experiences thus far and our only hope is to protect that," Diet Prada's statement concludes.
HYPEBEAST has reached out to Dolce & Gabbana for comment.
The 2018 controversy sparked discussion as to how and whether the brand might attempt to recover its reputation with consumers. HYPEBEAST spoke with several red carpet stylists in February 2019 to get their takes the state of the brand.