Dave White Unleashes Expressive Oil Portraits of Dinosaurs in 'Extinct' Collection
Some works are over seven feet tall.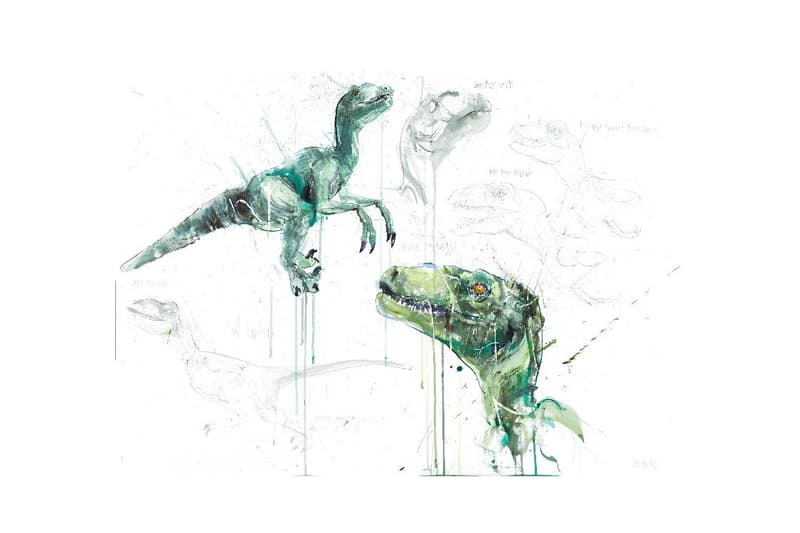 1 of 6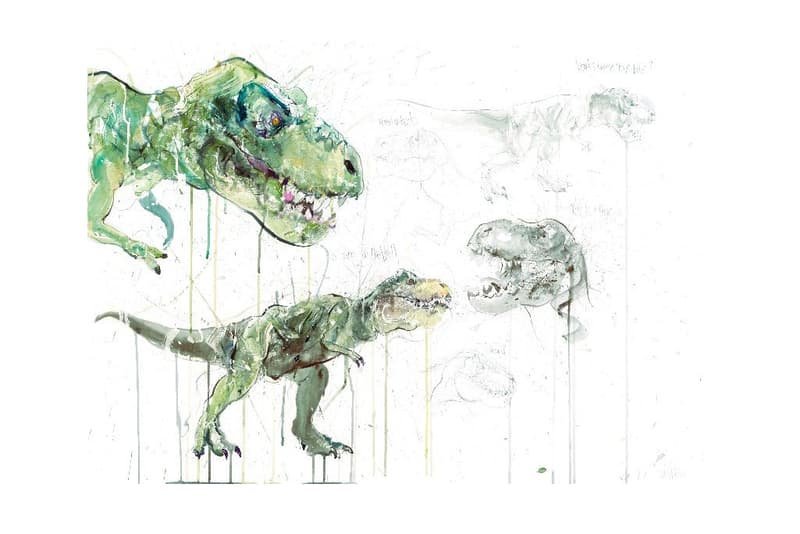 2 of 6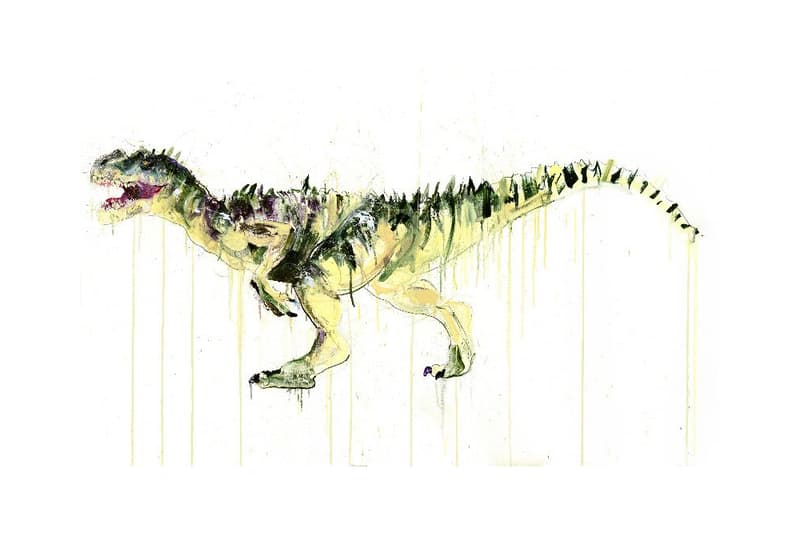 3 of 6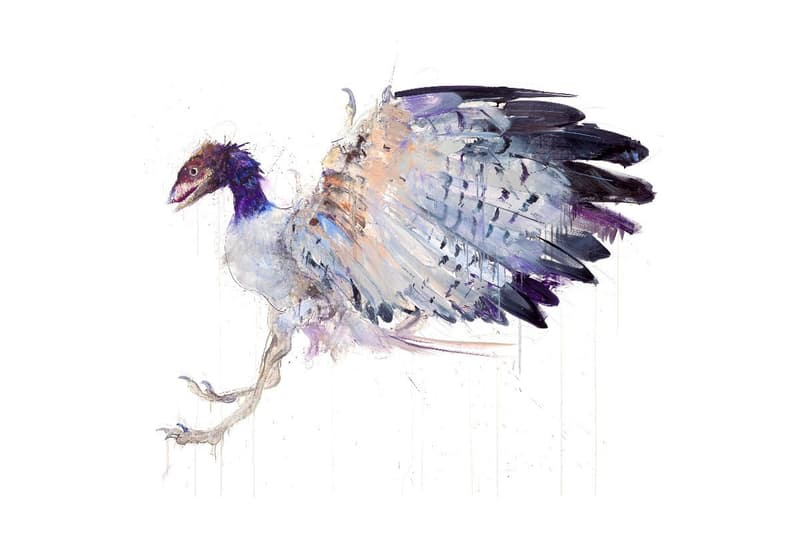 4 of 6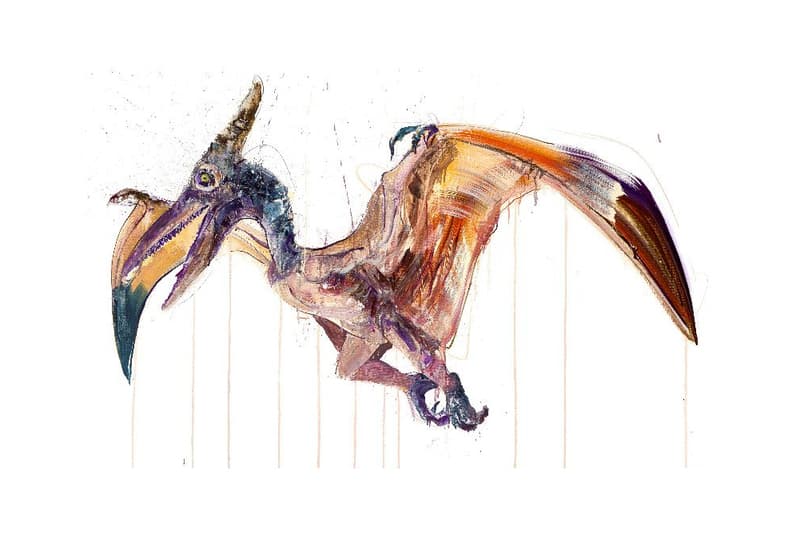 5 of 6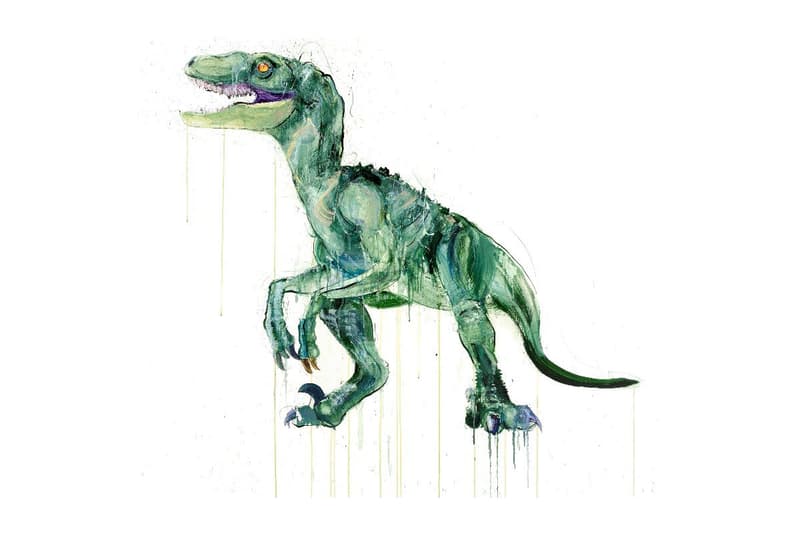 6 of 6
Renowned British artist Dave White recently launched a collection of stunning oil paintings and works on paper as part of his ongoing series called Extinct. The works feature select dinosaur species such as the Tyrannosaurus Rex in White's unflinching style of realism and emotive portraiture. The pieces touch on themes such as fragility, scarcity and the fight for survival which the artist has evoked across his bodies of work for nearly a decade.
"'Extinct' is the series I have spent all my life researching, from a childhood obsession that has never left. This collection focusses on creatures whose magnificence, power and presence are only felt when one is confronted by skeletal remains. As a child I would endlessly draw them, visualising their movement. This series hopes to connect and resonate with the viewer, imprinting the beauty of what could be lost in our world today," said White in a statement.
The series was developed as early as ten years ago when White first drew a study for the collection in a sketchbook in his London studio. The mixed-media works feature expressive oils on linen that capture the subjects in motion while gazing at the viewer. Some of the works are also over seven feet tall which induces a sense of awe and a life-like presence from the dinosaurs and animals portrayed.
Check out select works in the slideshow above and then visit Hang Up Gallery's website to learn more about the collection.
Elsewhere in art, we interviewed renowned digital artist Beeple and Christie's expert on Post-War and Contemporary Art, Noah Davis, to discuss their respective thoughts and implications of the soaring market of NFT-based artworks.