'Halo' Joins Pringles for "Moa Burger"-Flavored Chips
A quadruple stack of seasoned moa meat.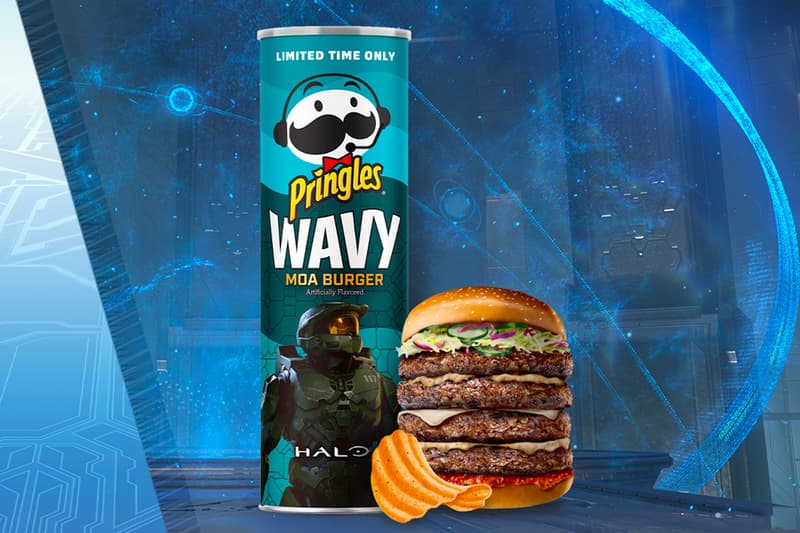 Microsoft's Halo game franchise has just teamed up with Pringles for a chip flavor inspired by planet Reach's Moa bird. Sold in-game at World Cuisine for a price of 7.77 cR, this Wavy Pringles chip takes a stab at what the 2.679 meter-tall flightless bird would taste like.
Packed with flavor profiles of cheese, onions, pickles, lettuce, moa sauce, and a quadruple stack of seasoned moa meat, this chip is available for only a limited time and sold exclusively at Walmart. This Pringles tube also features Pringles' updated logo sans textured mustache and hair along with Noble Six.
The only place in the galaxy you'll find limited-edition #Pringles Moa Burger is at @Walmart. Our latest shipments from @halo Reach have arrived so be sure to grab them while you can. pic.twitter.com/auj4C89aAT

— Pringles (@Pringles) March 3, 2021
In other food news, Dunkin' joins Frankford Candy for iced coffee-flavored jelly beans.