Dunkin' Joins Frankford Candy For Iced Coffee-Flavored Jelly Beans
Seeing Dunkin' classics like French Vanilla, Caramel Latte, Butter Pecan, and Toasted Coconut.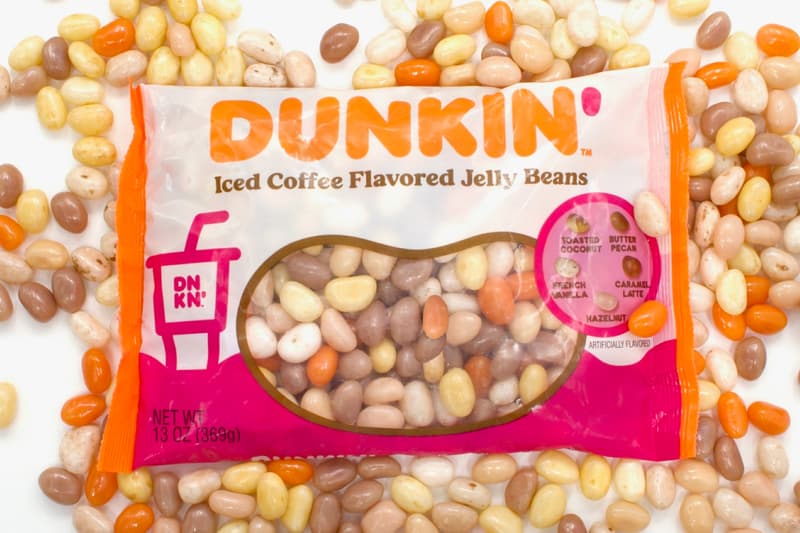 Dunkin' is prepping for the Easter holidays with something a little more catered towards adults. Teaming up with Frankford Candy, the two are set to put out iced coffee-flavored jelly beans.
The 370-gram bag of sweets sees an assortment of the most cherished coffees Dunkin' is known for — flavors like French Vanilla, Caramel Latte, Butter Pecan, Toasted Coconut, and Hazelnut. According to Brian Gilbert, Vice President of Retail Business Development at Dunkin', "Jelly beans are such a classic and popular part of the holiday and seasonal celebration. We are thrilled to team up with Frankford Candy, the leader in confections that have delighted Americans for decades, to create a fun and sweet new way for people to enjoy the great taste of Dunkin'."
Priced at $3.49 USD per bag, fans can find these now for a limited time over at retailers like Walgreens and Rite Aid.
In other candy news, M&M's celebrates St. Patrick's day with a new mint ice cream cookie sandwich.