Here's a First Look at LeBron James in 'Space Jam: A New Legacy'
Set to release on July 16.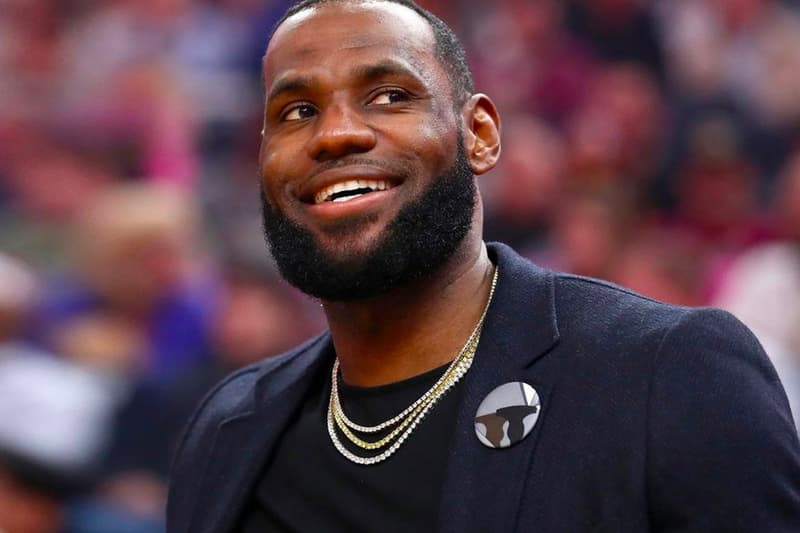 LeBron James has unveiled a sneak peek at his new film, Space Jam: A New Legacy. The Space Jam sequel is directed by Ryan Coogler and produced by James himself. The original, starring Michael Jordan, came out in 1996.
As a part of an exclusive interview with Entertainment Weekly, James released a first look images of the upcoming film. In the interview, he discusses how he came to do the film saying that, "In my younger days, part of my thinking was '"Space Jam" was so good, how can I top this? There's always going to be conversations about LeBron trying to do everything Michael [did]. But I've gotten older, and you know who you are. You know what you stand for."
James also discussed why he passed on the opportunity 15 years ago, stating "I didn't think I was ready to do anything of that magnitude."
Space Jam: A New Legacy was filmed over the past two NBA offseasons and follows James in an attempt to escape a virtual reality by winning a basketball game against rogue AIs. Tune Squad favorites including Bugs Bunny, Lola Bunny, Daffy Duck and Tweety make an appearance in the film as well. The movie also features cameos from famous basketball stars such as Klay Thompson, Damian Lillard, Anthony Davis, Chris Paul, Draymond Green, Kyle Kuzma and Diana Taurasi.
Space Jam: A New Legacy is set to release on July 16.
Y'ALL NOT READY FOR THIS SQUAD!!!! ???? @spacejammovie @EW pic.twitter.com/8ogu758fsO

— LeBron James (@KingJames) March 4, 2021
View this post on Instagram
In case you missed it, J.J. Abrams is set to produce new Star Trek movie.