Real 'Wolf of Wall Street,' Jordan Belfort, to Narrate GameStop and Reddit Saga Documentary
Calling the upcoming Discovery+ docu "a real David versus Goliath story."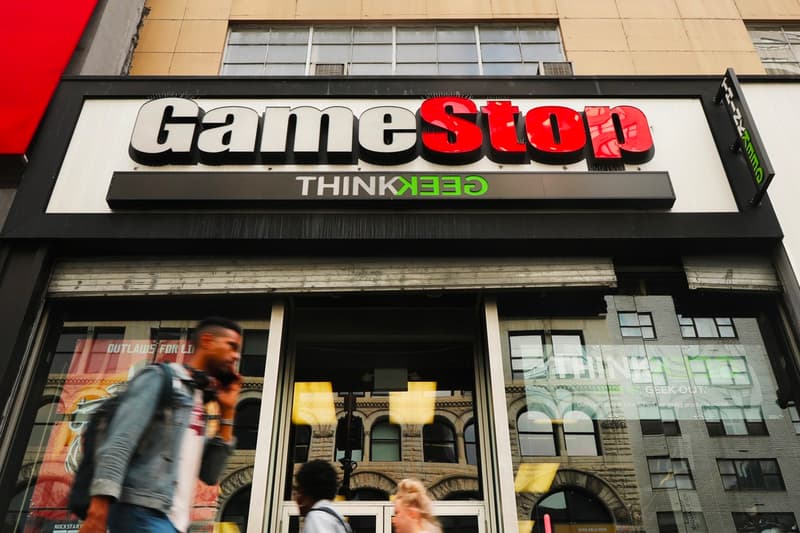 Financial figure Jordan Belfort, best known as the inspiration for Martin Scorsese's The Wolf of Wall Street, is set to narrate the Discovery+ documentary about the GameStop and r/WallStreetBets saga.
According to reports, GameStop: The Wall Street Hijack (working title) will focus on "how a group of young, risk-embracing day traders used social media to organize a massive stock buy-up for video game retailer GameStop." Simon Downing and Victoria Noble commissioned the documentary for Discovery+, Jeremy Phillips, Bruce Kennedy and Ian Russell are executive producing the title and Mark Radice will serve as the producer.
"I've found some very creative ways to make money on Wall Street, but I've got to say, personally, I love the fact that everyone now has the ability to organize and give the Wall Street players a run for their money, it's a real David versus Goliath story," Belfort said in a statement.
The upcoming docu is just one of many titles surrounding the fiasco and joins the likes of HBO, which is producing a movie, Netflix, which is working on an original starring Noah Centineo, a feature documentary from Chris Temple and Zach Ingrasci and MGM's acquisition of a book proposal written Ben Mezrich and titled The Antisocial Network.
Stay tuned for a trailer. GameStop: The Wall Street Hijack is set to premiere in the U.K. on April 8 and will be followed by an international premiere.
Elsewhere in entertainment, Pierce Brosnan is joining the Black Adam cast as Dr. Fate.