Daymak Claims It Is Making the World's Fastest Three-Wheeled Electric Vehicle
The company is crowdfunding the Spiritus Ultimate.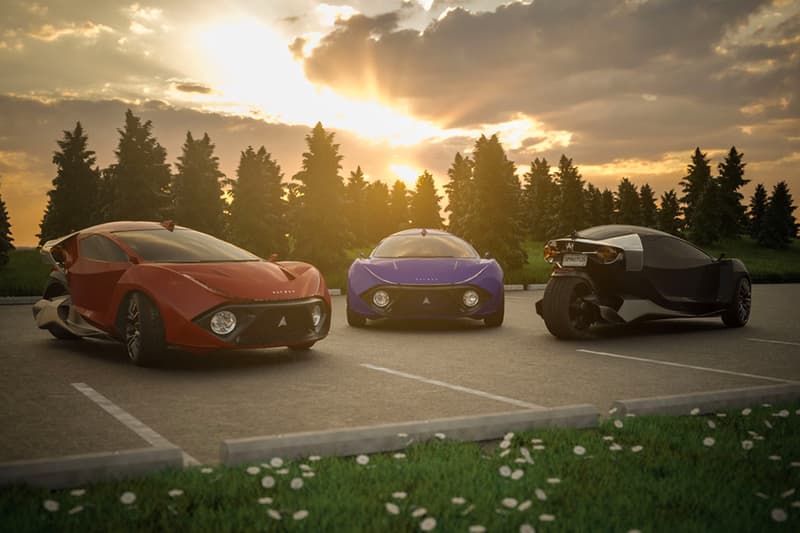 Canadian electric vehicle company, Daymak, has officially announced its crowdfunding campaign for its three-wheeled Spiritius Ultimate.
The three-wheeled, two-seater electric car is reminiscent of a go-kart and includes solar panels for its charging and regeneration system, as well as its own patented wireless charger. The company announced the crowdfunding campaign in hopes to reach 50,000 pre-orders for the EV through letters of intent from global distributors and retail sales.
The Spiritus comes in two versions, the Deluxe and the Ultimate, priced at $19,995 USD and $149,000 USD respectively. The Deluxe has a modest 300km range while the Ultimate boasts a 480km range. Those who are interested in reserving a three-wheeled car can place a $100 USD deposit to secure their spot. Not only does this lock-in the pre-order but it also guarantees the owner a lower price when the electric vehicle goes on sale.
The Daymak Spiritus Ultimate claims to be able to go from zero to 60 mph in 1.8 seconds, making it a contender for the world's fastest three-wheeled electric vehicle to make its way to market. Daymak founder and president Aldo Baiocchi released a statement, "This is very exciting. Daymak has come a long way from when I started in my garage in 2001. The Spiritus is a dream come true."
Those interested can expect the campaign to have real-time updated numbers by the end of July 23, 2021.
In other news, Bentley's 2021 Continental GT Speed delivers power and grace.