Toronto Raptors Make NBA History With First All-Women Broadcast Crew
Women were in every on-air role of the March 24th game against the Denver Nuggets.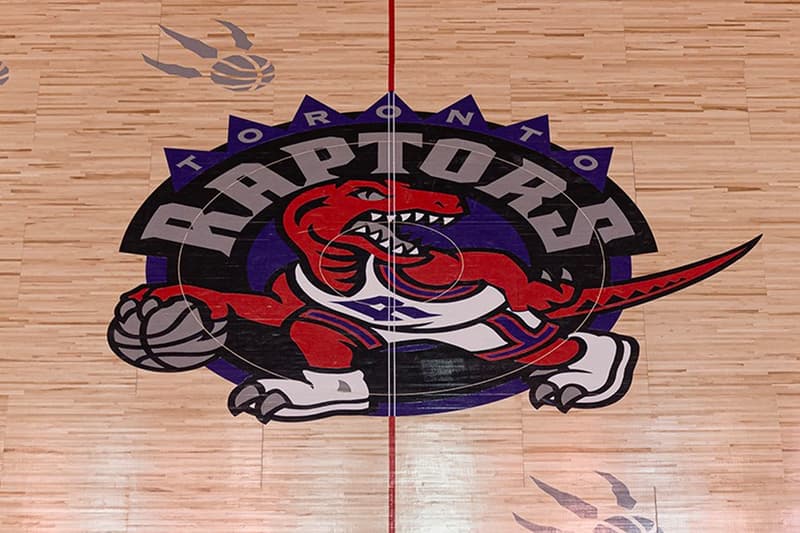 On March 24, the Toronto Raptors made NBA history with the league's first all-women broadcasting crew.
Meghan McPeak was joined by WNBA's Phoenix Mercury and Canadian National Team player, Kia Nurse to report the play-by-play, while Kayla Grey handled the sideline duties. Amy Audibert and kate Beirness hosted the pregame, halftime and postgame shows.
McPeak spoke to CTV News about the impressive feat explaining, "It's just the opportunity to maybe inspire, and I keep saying, ignite some dreams and have some young women out there because they can look up tonight and see something that is different and new. When you look at the three roles that are primarily on camera in a traditional broadcast with the play-by-play, the analysis and sideline reporter, they'll all be held by women of colour." She adds, "I'm very grateful for the opportunity but the importance of the next generation, it's not lost on me and that's why I wanted to make sure that I was part of this."
Fred VanVleet showed his support for the all-women broadcasting team, telling Global News, "We need to keep empowering our women and lifting them up, and supporting them. We can shine this spotlight and show that we are with them. They should replace all the men with women and I think the world would be a better place. . . especially in this (Raptors) organization we try to push forward in that regard and be leaders in empowering our women and lifting them up."
After the game against the Denver Nuggets, Raptors' star point guard Kyle Lowry went on-air to congratulate the all-women team and said, "Maybe they brought us the good luck and we needed it."
March 24th, 2021, we watch history. #InternationalWomensDay | #WeTheNorth pic.twitter.com/fhJyT3dqQx

— Toronto Raptors (@Raptors) March 8, 2021
Shoutout to the ladies who absolutely killed it tonight! #HERStory | #WeTheNorth pic.twitter.com/wO5O0QOYRt

— Toronto Raptors (@Raptors) March 25, 2021
Representation Matters.

Well done, @AmyAudibert, @KateBeirness, @Kayla_Grey, @KayNurse11, and @meghanmcpeak. I look forward to the day when this is wonderfully commonplace. https://t.co/0YYbSO35NY

— Malika Andrews (@malika_andrews) March 25, 2021
In other sports news, pro golfer Bryson DeChambeau will release limited edition NFT trading cards.