James Harden and Blake Griffin Both Sidelined from Utah Jazz Match Due to Injuries
The Nets played without the Big Three for a 88-118 loss in Utah.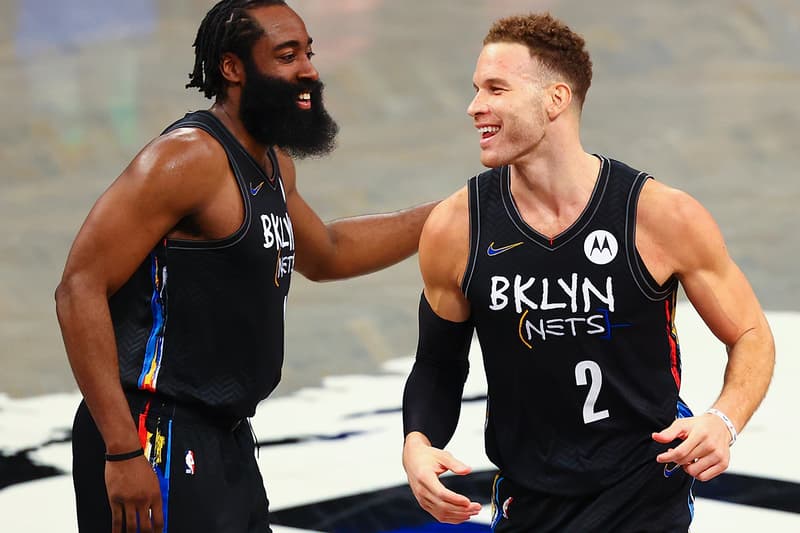 The Brooklyn Nets will be facing some challenges as star guard James Harden (neck soreness) and new addition Blake Griffin (knee injury management) missed the Brooklyn Nets' recent game against the Utah Jazz.
With Irving and Durant presently out, Harden missed his second game of the season as the Nets decided to sideline the guard in order to prevent any further developments for his neck soreness.
On the report of head coach, Steve Nash was quoted saying, "I don't think it's safe for him to play tonight, and I think sometimes, you have to protect him from himself. I think tonight it was the smartest and safest decision to protect him from himself and take him out of the lineup because he's struggling. It's pretty sore."
In the Tuesday win against the Portland Trailblazers, Griffin came off the bench closing with 8 points, 5 rebounds, and 2 steals. But due to his left knee injury-management reasons, he wasn't able to play this second night of back-to-back games.
With their 23rd starting lineup change of the season, the Nets debuted Alize Johnson who led Brooklyn with 23 points and 15 rebounds. Yet the shorthanded Nets fell short to the Jazz, with Donovan Mitchell ringing in 27 points. The final score resulted in the upset of 88-118 in Utah.
RECAP ? Shorthanded Brooklyn Falls in Utah https://t.co/OHagWMfxZm

— Brooklyn Nets (@BrooklynNets) March 25, 2021
In other sports news, the Toronto Raptors make NBA History with the first all-women broadcast crew.