JAY-Z and Kanye West's "Ni**as in Paris" Goes 8x Platinum
The 'Watch the Throne' cut has officially sold eight million units.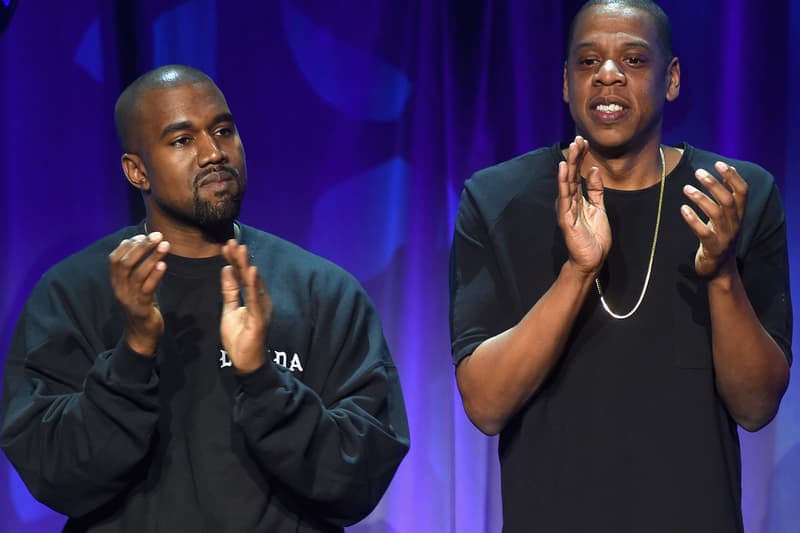 JAY-Z and Kanye West's 2011 hit "Ni**as in Paris" is officially 8x platinum.
The Recording Industry Association of America (RIAA) certified the track on March 22, confirming that the collab has sold a whopping eight million units since its release. The single first sold 500,000 units in December 2011 to go gold, then was certified platinum and double platinum in February 2012 when it sold 2 million units. It continued to go multi-platinum in December 2012, November 2013, December 2014 and March 2018.
"Ni**as in Paris" was produced by Hit-Boy, West, Mike Dean and Anthony Kilhoffer and is a cut from Hov and Ye's celebrated collab album, Watch the Throne. The track famously involves a synth bell loop from the Dirty South Bangaz music library, vocal samples from "Baptizing Scene" by Reverend W.A. Donaldson, dialogue from Will Ferrell and Jon Heder's Blades of Glory and an interpolation of Puff Daddy, The Notorious B.I.G. and Busta Rhymes' "Victory." The single went on to peak at No. 5 on the Billboard Hot 100 chart and win Best Rap Performance and Best Rap Song at the 2013 GRAMMYs.
Elsewhere in music, Eminem's Curtain Call is officially the first hip-hop record to spend a decade on the Billboard 200.