Braun Taps Virgil Abloh To Celebrate 100 Years of "Good Design"
Abloh delves into Braun's archives to put his own spin on the classic 1965 Wandanlage hi-fi audio wall unit.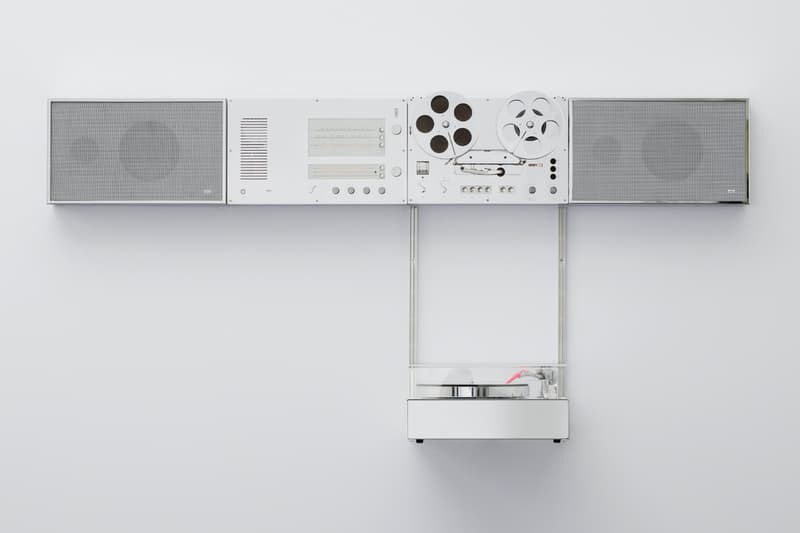 1 of 5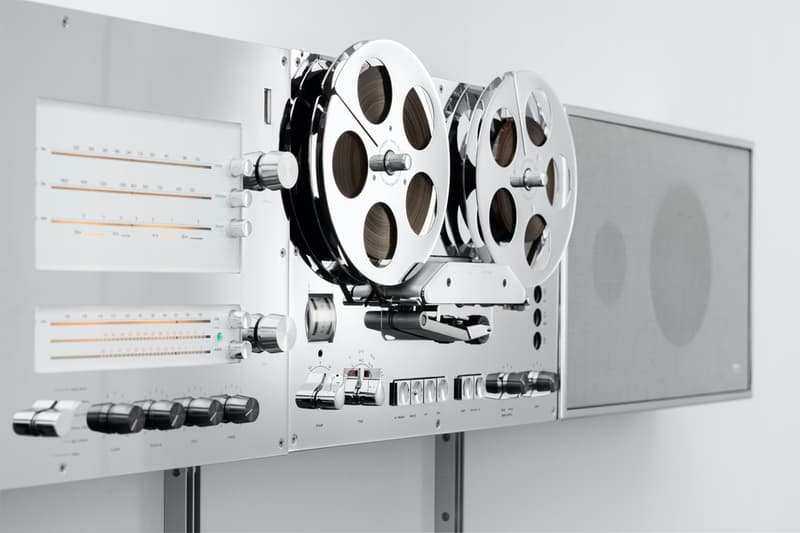 2 of 5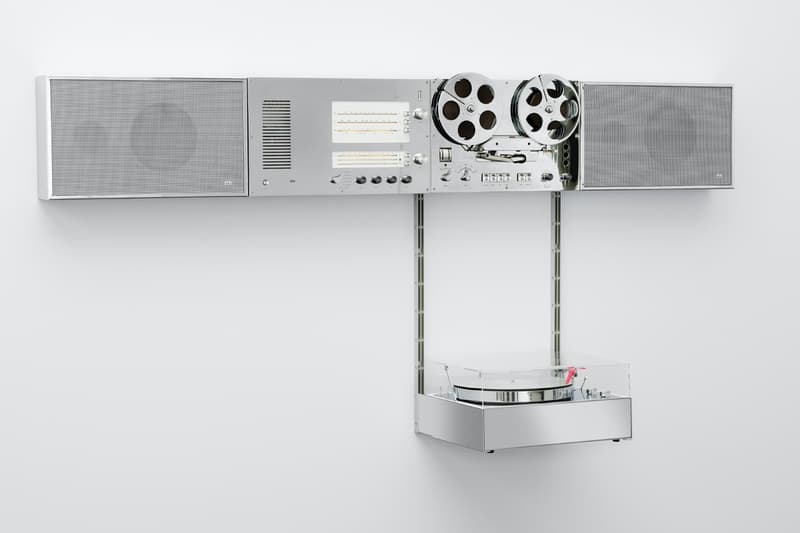 3 of 5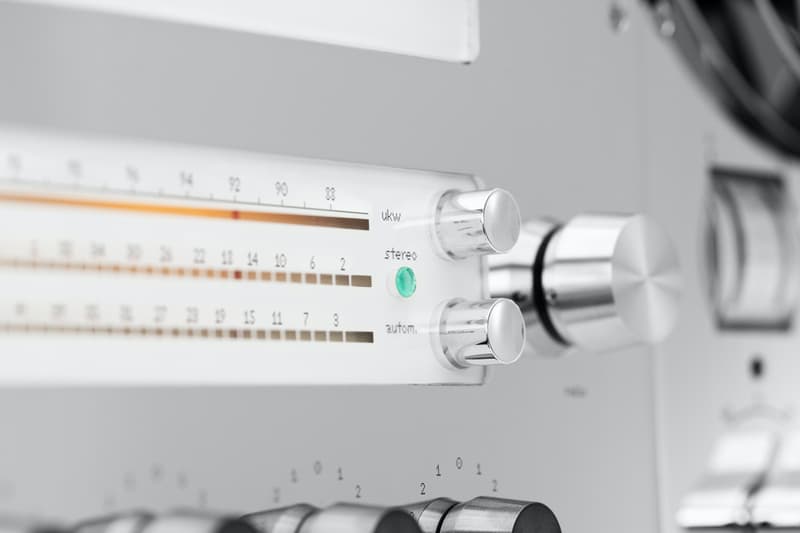 4 of 5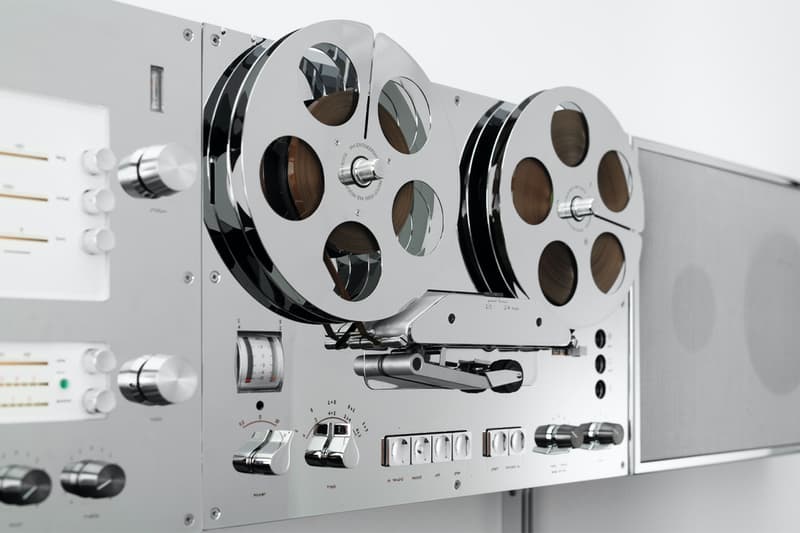 5 of 5
Braun rings in its centennial celebration with a unique collaboration with the chief creative officer and founder of Off-White™ and artistic director of Louis Vuitton menswear, Virgil Abloh.
The collaboration with Virgil Abloh sees the designer dive deep into the Braun archives to add an updated design spin on the brand's iconic 1965 Wandanlage hi-fi audio wall unit. Together with the Braun team, the partnership has unveiled the "functional art" piece which features a metallic finish. The 2021 version is a visual manifestation of the parallels drawn between Braun's polished chrome design aesthetic and the eclectic shine of Abloh's cultural and music references of the past 100 years.
Though the sleek design is eyecatching, Abloh and Braun wanted to ensure that the tech-specs of the hi-fi audio wall unit remained the star of the collaboration. Audiophiles will be pleased to know that the technology still functions as it did back in 1965. The result of the artistic partnerships has brought the "functional art" piece to life, bridging the gap between form and function.
Abloh comments on his partnership with Braun, "I have always had a deep appreciation for Braun design. For the brand's 100 years, I jumped at the opportunity to reimagine this iconic Braun product and challenge what we have come to expect from design. The "functional art" piece co-curated with Braun Design not only highlights the original function of the hi-fi wall unit that was the best audio of its time, but also the quality and durable materials that are built to last. As a creator, I continue to question how art is perceived in today's culture. "Functional art" is a lasting legacy of the enduring power of good design that is simple, useful and built to last. In so doing, it advances the frames of design references beyond design 'purists' to broader audiences."
As a nod to his DJ career, Virgil Abloh has remixed a track, available on his Soundcloud page, to bring the Braun ethos of good design to life. In tandem with a Braun exclusive song, the brand has also released a short film that follows Abloh explaining his design behind the newly reimagined Wandanlage.
Check out the Braun x Virgil Abloh 2021 Wandanlage hi-fi audio wall unit above.
In case you missed it, Braun's BC21 digital alarm clock doubles as a wireless charger.