Tesla Stocks Drop 25% as Bitcoin Experiences Largest Daily Dip in Its History
The automaker's stocks are now trading below $700 USD per share.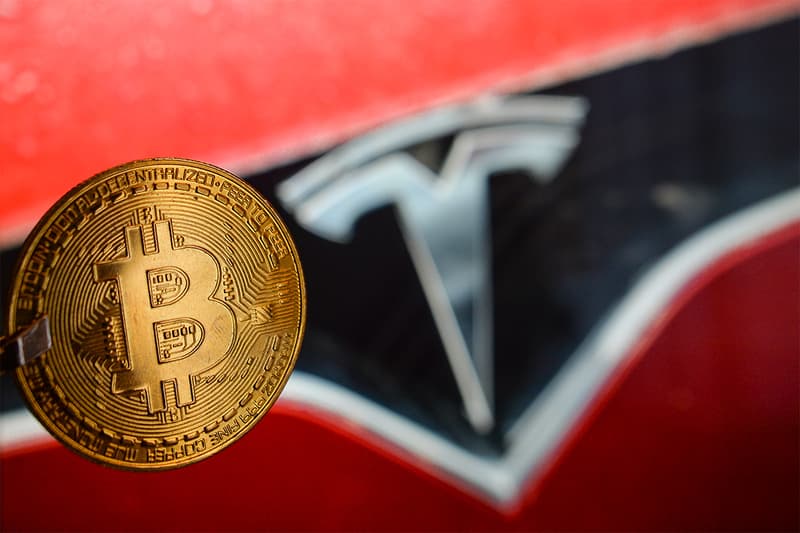 It's another day of bad news for Elon Musk after he was overtaken again by Jeff Bezos in the fight to become the world's richest man just last week.
On Tuesday, Tesla stocks were down 10 percent after an 8.5 percent drop over the previous session. At one point, its stock price fell to $673 USD during pre-market transactions, marking a staggering 25 percent decline from its recent peak, and pushing beyond the 20-percent bear market threshold.  As of writing, the automaker's share price climbed slightly back up to $698 USD.
Bitcoin — which the automaker invested a whopping $1.5 billion USD into — has also been hit, dropping from its peak of $58,354 USD just three days ago to as low as $45,000 USD on Tuesday. The cryptocurrency lost more than $10,000 USD in value over the course of just 19 hours yesterday, marking the greatest single decline in its history.
Two weeks after @elonmusk announced that he spent $1.5 billion of shareholder money buying Bitcoin, #Tesla stock entered a bear market, plunging 20% from its all-time high set on Jan. 25th, and 16% since disclosing the #Bitcoin buy. Not an example other CEOs will likely follow!

— Peter ? Schiff (@PeterSchiff) February 22, 2021
Elsewhere in related news, adidas has announced that it will resume dividend payments to its shareholders.