Jeff Bezos Reclaims World's Richest Man Title From Elon Musk
As Tesla's stock price sees a slight decline.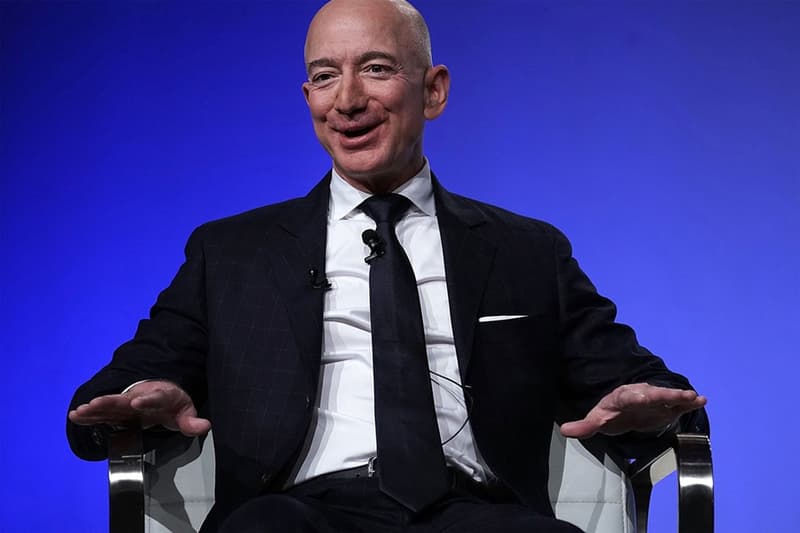 Amazon's executive chairman Jeff Bezos has reclaimed the title of world's richest man from Elon Musk.
The change in positioning was caused by a slight decline in Tesla's stock price on Tuesday by 2.4 percent, closing at $796 USD per share that day. The drop led to Musk's net worth to even out at $190 billion USD, just shy of Bezos' $191 billion USD. Despite regaining his title, however, the Amazon founder has met slow growth in recent months, causing his net worth to be relatively stable, while Musk grew his by a whopping $20 billion USD in 2021 alone.
The news also comes shortly after Bezos decided to step down from his position as CEO at Amazon, a company he founded back in 1994. "As much as I still tap dance into the office, I'm excited about this transition," he wrote in an announcement to his employees. "Millions of customers depend on us for our services, and more than a million employees depend on us for their livelihoods. Being the CEO of Amazon is a deep responsibility, and it's consuming. When you have a responsibility like that, it's hard to put attention on anything else. As Exec Chair I will stay engaged in important Amazon initiatives but also have the time and energy I need to focus on the Day 1 Fund, the Bezos Earth Fund, Blue Origin, The Washington Post, and my other passions. I've never had more energy, and this isn't about retiring. I'm super passionate about the impact I think these organizations can have."
Elsewhere in business-related news, Kering saw slower growth in 2020's fourth quarter as Gucci sales drop 10 percent.