Pharrell Officially Cleared in "Blurred Lines" Perjury Case
Hopefully marking the end of the long and strenuous legal battle.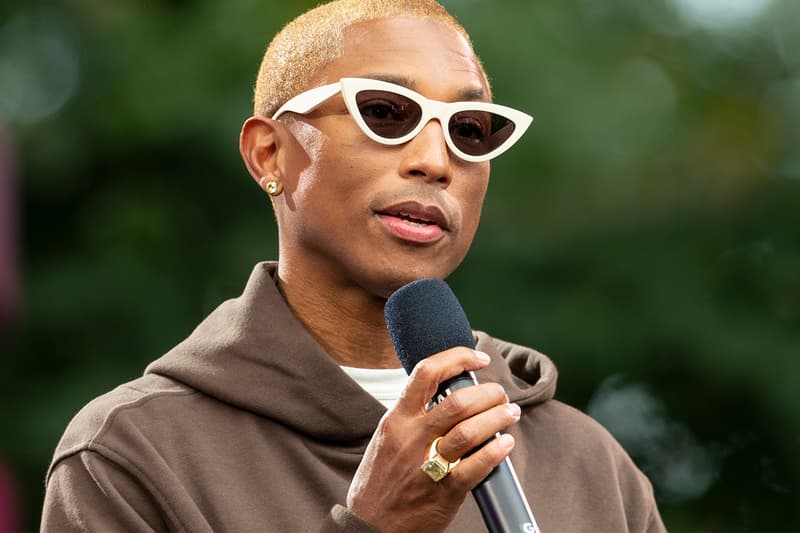 Pharrell Williams is officially cleared in the "Blurred Lines" perjury case, over a year after he was formally accused by Marvin Gaye's estate.
According to reports, U.S. District Court Judge John Kronstadt disagreed with the Gaye estate's accusation of perjury and wrote that Pharrell's statements in the November 2019 GQ interview "were cryptic and amenable to multiple interpretations." He continued, "For example, it is unclear what Williams meant by 'reverse-engineer[ing].' Read in context, Williams statement about 'reverse-engineering' could be interpreted as a process in which he remembers his feelings when listening to particular music, and then attempts to recreate those feelings in his own works. This is not inconsistent with his deposition testimony, in which he claimed that he realized after creating 'Blurred Lines' that the feeling he tried to capture in the song, was one that he associated with Marvin Gaye."
Kronstadt added, "Although the parties — in framing their arguments to the jury — addressed whether the conduct by Thicke and Williams was willful, this element of a claim of infringement goes primarily to whether enhanced statutory damages and attorney's fees should be awarded. For a copyright infringement claim, infringement, not willfulness, is plainly the central issue. Moreover, in this action, the Gaye Parties elected to seek actual not statutory damages. This also results in less significance on the issue of willfulness."
In December 2019, the Gaye Estate formally accused Williams of perjury after he told Rick Rubin for GQ that "Blurred Lines" and Gaye's "Got to Give It Up" had shared feelings, and that he often attempts to "reverse-engineer the songs that do something to us emotionally and…figure out if we can build a building that doesn't look the same but makes you feel the same ways." He admitted, "I did that [with] 'Blurred Lines' and got myself in trouble."
The infamous and bitter legal battle between Williams, Robin Thicke and the Gaye Estate culminated in 2015, with the two artists paying almost $5 million USD after they were found liable for copyright infringement.
Elsewhere in music, Quavo revealed that Culture III could be dropping in "less than a month and a half."