Netflix Officially Orders Animated 'Sonic Prime' Series
Introducing Sonic the Hedgehog to a brand new audience.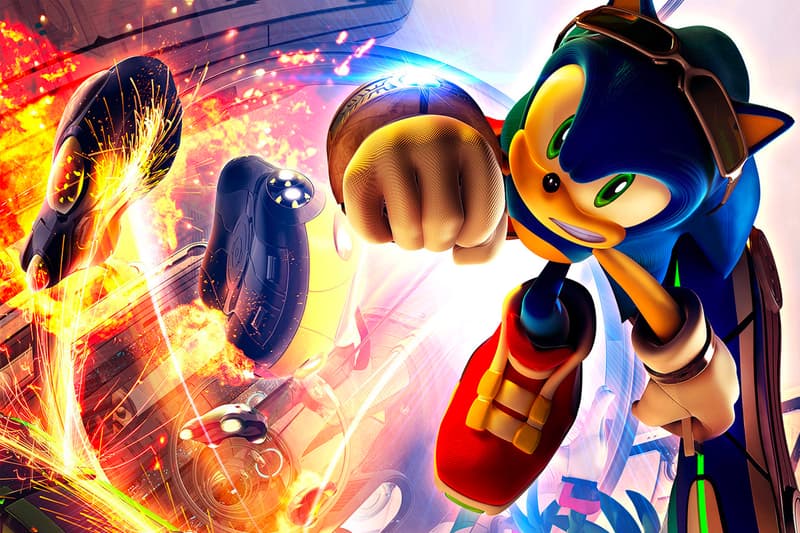 Netflix has officially ordered the animated Sonic the Hedgehog series entitled Sonic Prime.
Created in partnership with SEGA of America and WildBrain, Sonic Prime will introduce the video game staple to the new generation of children aged six to 11. Netflix has ordered 24 episodes as of writing, and will see the "blue blur" in "a high-octane adventure where the fate of a strange new multiverse rests in his gloved hands." It's billed as more than just a story of saving the universe, however, and will also highlight "…a journey of self-discovery and redemption."
WildBrain's Vancouver studio will be animating the series while Man of Action Entertainment will be its showrunners and executive producers. SEGA and WildBrain will team up for production, distribution and licensing.
"Sonic is a beloved character and holds a special place in everyone's heart including my own," Dominique Bazay, Director of Original Animation over at Netflix said in a statement. "I spent many hours with the blue blur as a kid and it's a privilege to be able to bring this character everyone knows and loves on a brand new adventure with Netflix — one that a generation of loyal fans and brand new fans around the world can enjoy."
"Sonic the Hedgehog is a global entertainment icon that has captivated audiences since its video game debut in 1991," Ivo Gerscovich, Chief Brand Officer at SEGA added. "With over 1.14 billion game units sold and downloaded to date, an exciting feature film, a robust licensing program and more, SEGA's iconic hedgehog continues to surprise and delight audiences worldwide. We're thrilled to partner with WildBrain, Man of Action Entertainment and Netflix to speed into this new, animated chapter in the Sonic franchise."
Josh Scherba, President of WildBrain, also shared his excitement for the upcoming project. "With generations of devoted fans around the world, Sonic the Hedgehog is more popular today than ever before, and we're thrilled to be partnering with Netflix, SEGA and Man of Action to deliver all new Sonic adventures for audiences worldwide. This premium franchise is ideally suited to WildBrain's capabilities and it's already inspiring great things from our talented creative teams. We've witnessed first-hand the enduring popularity of this brand from the strong and steady global demand for our library of legacy Sonic series. We look forward now to bringing fresh and exciting Sonic content to fans both new and old."
Sonic Prime is slated for a 2022 premiere.
Elsewhere in entertainment, Ryan Coogler is developing a new Black Panther Wakanda series for Disney+.