Michael B. Jordan Opens Up About Chadwick Boseman's Death
"He did more in his 43 years of life than most people have done in a lifetime."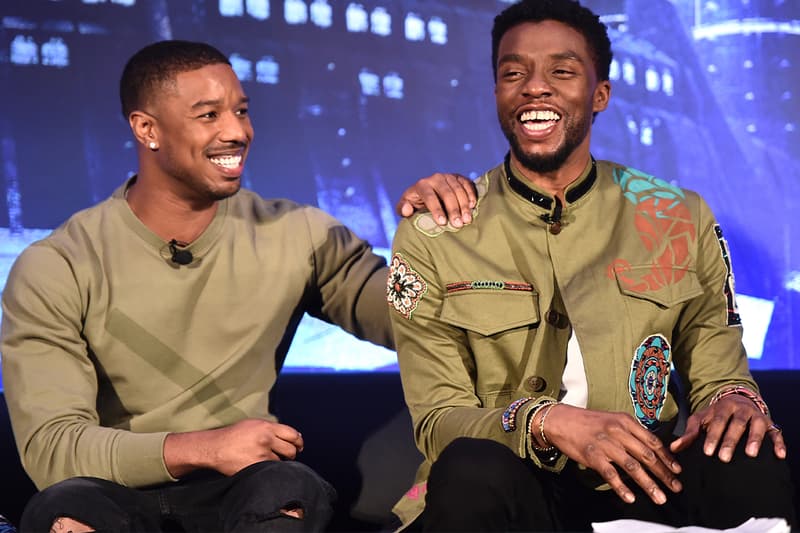 In 2020, the world unexpectedly lost Chadwick Boseman, a great talent who many will recognize for his heroic role as King T'Challa in Black Panther. Reflecting on the life of the actor, co-star Michael B. Jordan has now opened up about the death of his good friend.
In a recent interview with Vanity Fair, Jordan was asked what made him cry to hardest in 2020, to which the actor answered "Losing Chadwick." He went on to talk about the times they had together, saying: "Our relationship was a very personal one and had a lot of great moments—some that I couldn't fully appreciate and fully understand until now. I wish I had more time to have our relationship evolve, and grow, and become closer and stronger."
"We got a concentrated dose of Chadwick," he continued. "He did more in his 43 years of life than most people have done in a lifetime. And he was here for the time he was supposed to be here, and he had his impact and his legacy. That was clear with the abundance of love that he has gotten from people all over the world. There are generations of kids coming up that look to him. It's incredible. And losing him was…Yeah, man, it hurt. It hurt a lot. That's probably what made me cry the most this year."
Jordan concluded with praise for his family, lauding the talent and work ethic of Boseman himself. "He's an incredible person. His family and his wife are so strong. The people that he had around him are truly special people. To keep something like this quiet for so long—our town is nearly impossible to do something like that in. It speaks to the type of person he was, to work as hard as he did into his last moments. It's truly incredible."
Elsewhere in entertainment, Marvel has officially named Spidey's third installment Spider-Man: No Way Home.