Survey Reveals Burger King Packaging Update Favored Over Mcdonald's
The battle of the Big Mac versus Whopper continues.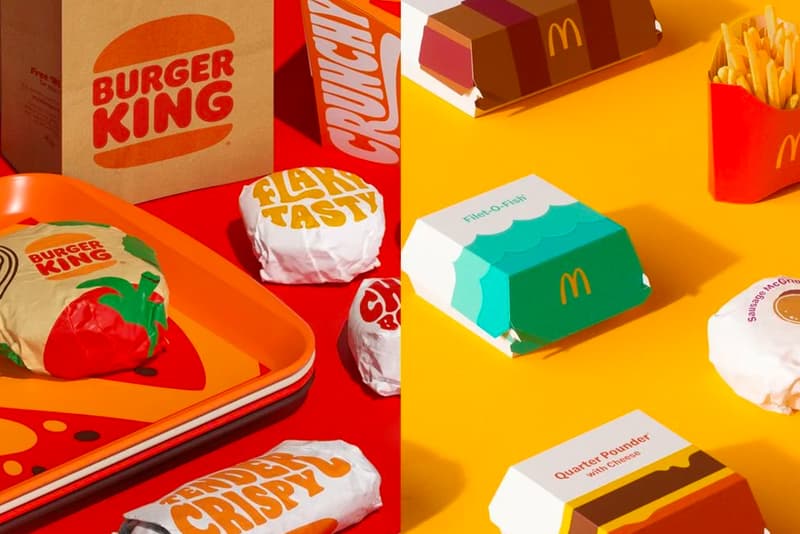 Mcdonald's and Burger King's packaging revamp of 2021 was met with generally positive reviews, but which fast-food company had the better branding update?
Looking to find out what consumers thought about the new streamlined look, Ad Age-Harris conducted a survey involving 1,059 U.S. adults ages 18 and older to see if the new looks got their stamp of approval. While McDonald's went for a more modern and bright design, Burger King went back into its archives to revive a minimal logo from 1969.
54 percent of the surveyed preferred the look of Burger King's packaging versus the 46 percent that chose McDonald's. 56 percent agreed that Burger King's new look made the food more palatable while the inverse was true for the Golden Arches. In the end, this rebrand helped both names as 40 percent said they were most likely to eat at the chains thanks to the new look.
Some of the comments that Ad Age received regarding the new logos mentioned that Burger King's was "extremely appealing and perfect" and that McDonald's was "filling and refreshing," while another respondent called the former's look "trendy like Shake Shack" and that the McDonald's packaging reminded her of a children's book. There were also a lot of respondents that admired the nostalgic value of BK's logo saying that it reminded them of their childhood.
out with the old, in with a new classic #NewProfilePic pic.twitter.com/y2eRT9qqO6

— Burger King (@BurgerKing) January 7, 2021
In other branding news, Warner Bros. Pictures unveiled its new animated logo last month.