'Workaholics' Movie Coming to Paramount+
Anders Holm, Blake Anderson, Adam DeVine and Kyle Newacheck will be reprising their roles.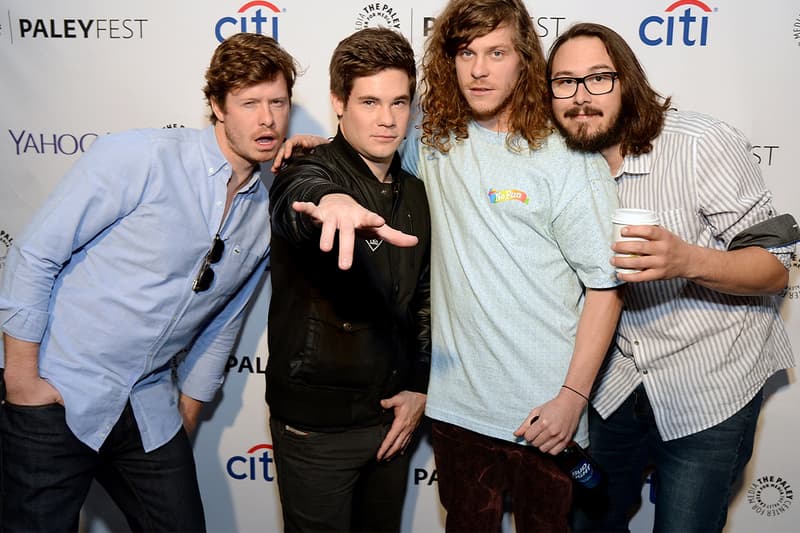 The TelAmeriCorp trio is making their return with a Workaholics movie that is set to premiere on Paramount+.
According to reports, the upcoming film will see the return of original cast members Anders Holm (Ders Holmvik), Blake Anderson (Blake Henderson), Adam DeVine (Adam DeMamp) and Kyle Newacheck (Karl Hevacheck) and will take a look at "what it's like to work through the pandemic." The Workaholics movie serves as a jump-off point for a sequel to the original series, with MTV Entertainment Group president Chris McCarthy adding, "You may begin to see the seeding of a next generation of cast for what a new Workaholics could look like."
Workaholics ran for seven seasons between 2011 and 2017 and was co-created and predominantly written by Holm, Anderson, DeVine and Newacheck themselves. It focuses on college dropouts, friends, housemates and telemarketers Ders, Blake and Adam who often find themselves trying to get out of trouble by starting even more trouble. They were occasionally joined by their dealer Karl, colleagues Jillian Belk (Jillian Bell) and Montez Walker (Erik Griffin) and uptight boss Alice Murphy (Maribeth Monroe).
Stay tuned for a trailer and release date.
Elsewhere in entertainment, the original creators of the Avatar series are expanding the show's universe with movies and spinoff shows.