Coutié's Vans Old Skool "Shadow and Sun" Promotes a Positive Mindset
With a bright orange Jazz Stripe, special heel/toebox graphics and much more.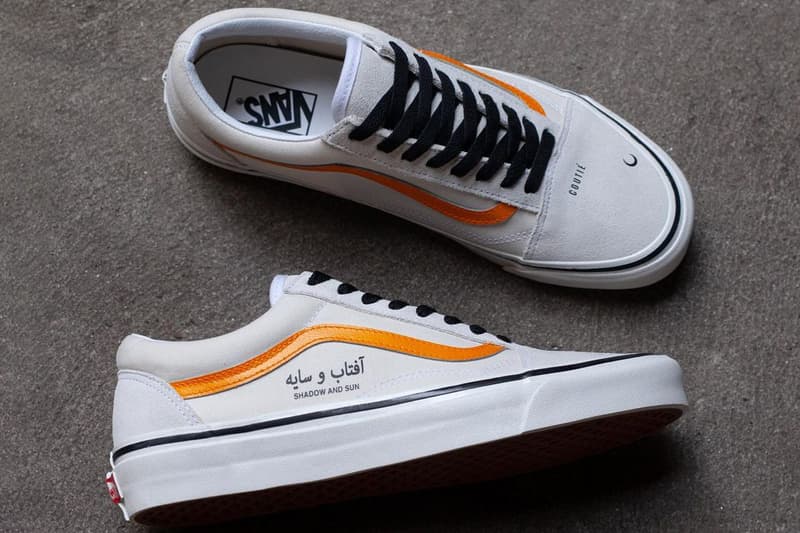 1 of 5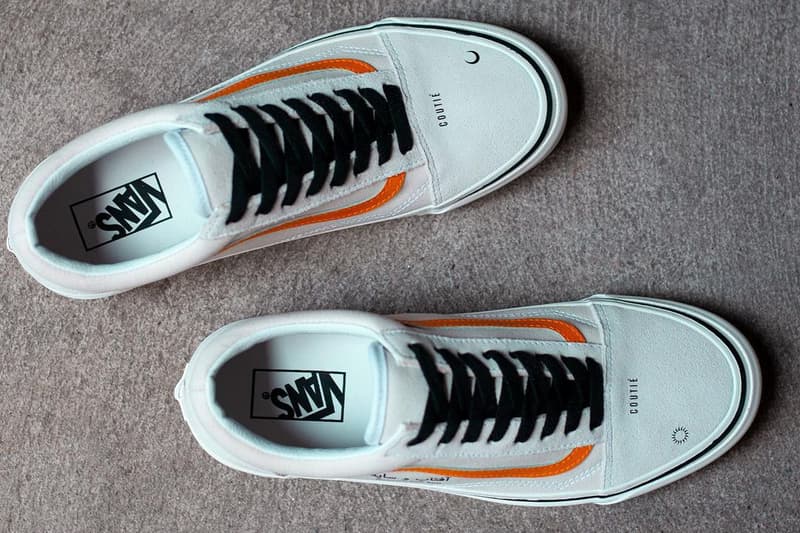 2 of 5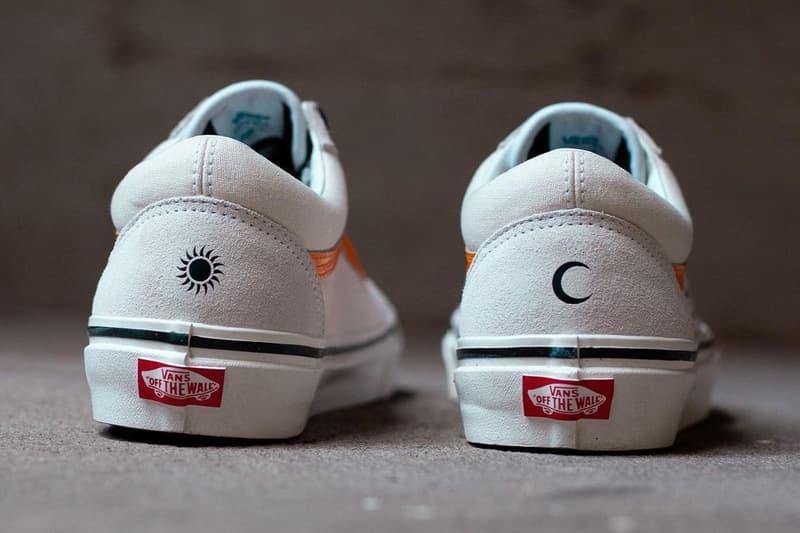 3 of 5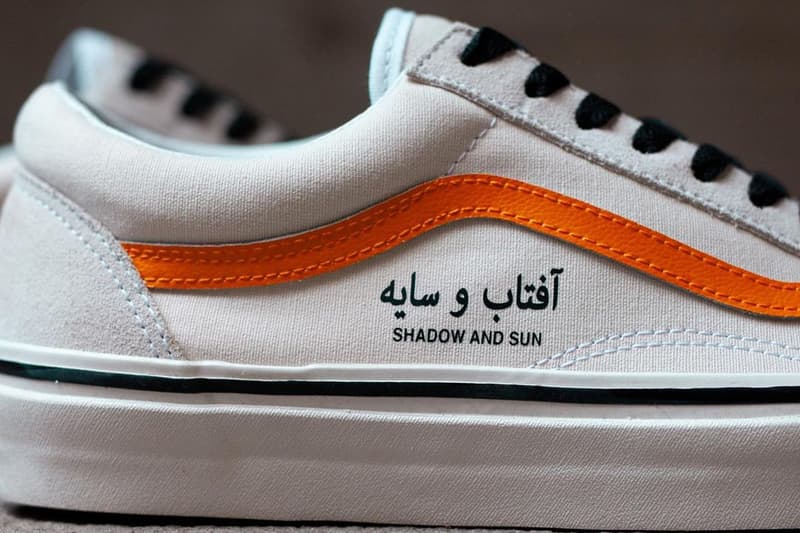 4 of 5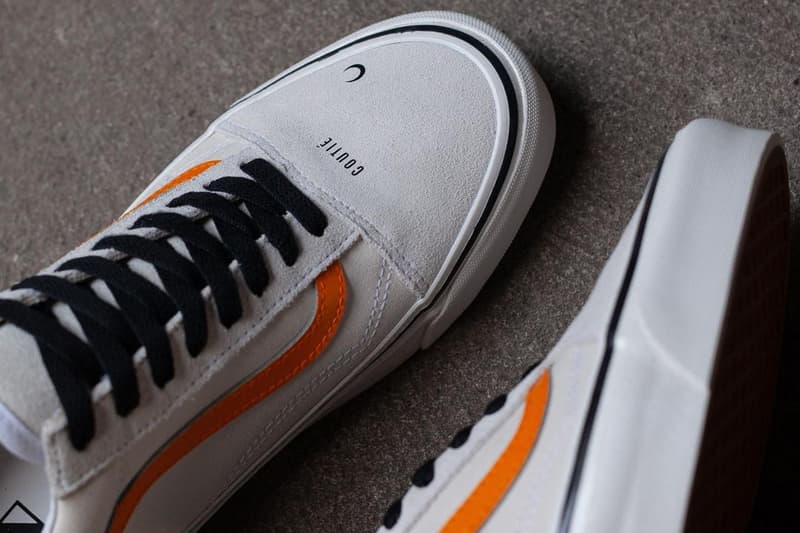 5 of 5
German outfit Coutié is back with its latest hand-crafted pair of Vans: the Old Skool "Shadow and Sun." Coutié's past Vans have explored deep topics from social media's falsehoods to one's inner yin and yang, and the "Shadow and Sun" continues this thought-provoking ethos by aiming to encapsulate how self-doubt (Shadow) can be conquered by joy and a positive mindset (Sun).
What makes Coutié's product so unique is its ability to deliver such a powerful message through a simple, frills-free design. The Old Skool "Shadow and Sun" communicates its ideology with a cream upper made of canvas and suede, struck through with a bold orange Jazz Stripe. Black Farsi text that translates to "Shadow and Sun" appears on the lateral midfoot, directly above an English language text graphic. Each shoe also features a yin and yang of Farsi moon and sun hits on its heel and toebox — the left shoe puts the moon up front and the sun on the heel while the right shoe does the inverse.
Further detail is provided by a small "Coutié" hit directly below each shoe's throat. Black laces and a black foxing stripe bring compelling contrast to the light upper, while eggshell midsoles with a classic red Vans heel badge and waffle outsoles round off the look.
The Coutié x Vans Old Skool "Shadow and Sun" is available on the Coutié webstore now, priced at $133 USD. Each pair is a pre-order and will ship in 1-2 weeks.
Elsewhere in the world of footwear, take a look at Casablanca's latest New Balance collaboration.