Nike Acquires RTFKT and Reddit Files To Go Public in This Week's Business and Crypto Roundup
While adidas has entered the metaverse with its first NFT drop.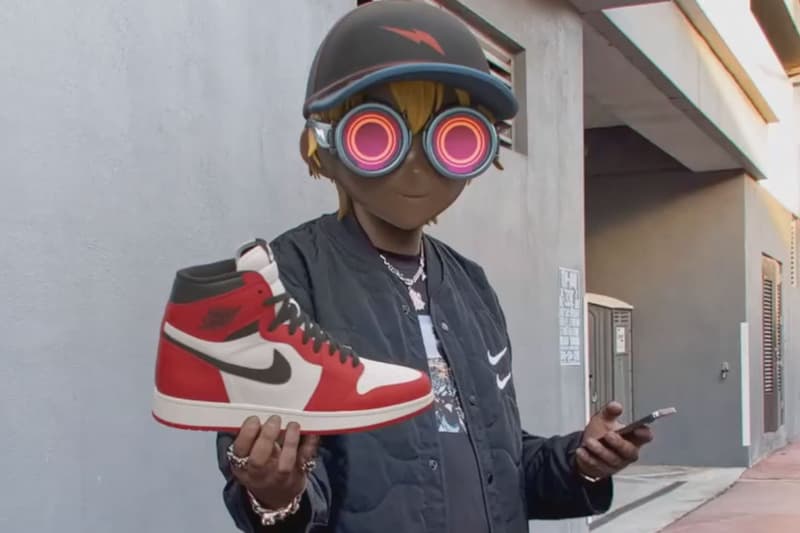 Many brands are starting to see a recovery despite the challenges initially brought on by the pandemic. Some businesses, especially ones that focused efforts on expanding e-commerce ventures, have even seen profits rise even higher than before.
HYPEBEAST has rounded up the top business and crypto stories of the week so you can stay in the know about trends across industries.
Business
1. Nike acquired fashion and sneaker NFT site RTFKT
RTFKT was founded in January 2020 by Benoit Pagotto, Chris Le and Steven Vasilev, is known for creating virtual sneaker designs and exclusive collectibles minted as NFTs. The terms of the deal with Nike have not been disclosed.
View this post on Instagram
"Person of the Year is a marker of influence, and few individuals have had more influence than Musk on life on Earth, and potentially life off Earth, too," said TIME's editor-in-chief Edward Felsenthal. According to the magazine, the honor is given to somebody "who affected the news or our lives the most, for better, or worse."
Reddit has started the process of taking the company public, by filing a confidential S-1 with the Securities and Exchange Commission. "We are in a quiet period, and for regulatory reasons, we cannot say anything further," the company added.
Hi, we have some news. pic.twitter.com/DjkjBRloHF

— Reddit (@Reddit) December 16, 2021
South Dakota-based Meta Financial Group confirmed to Forbes that it sold Meta trademark assets to a group linked to Facebook. The social network recently rebranded as Meta.
Former AR/VR collaboration platform Spatial is shifting its focus to NFTs and is working to create a free and open metaverse. "Why? Because the metaverse will be far beyond a meeting space," the company said in a statement.
View this post on Instagram
Crypto
The new holding company called Heir Inc. is focused on connecting athletes and creators to their fans through web3. The platform will offer an exclusive Heir token built on the Solana blockchain that will give fans special access to digital assets and first-person NFT drops.
The adidas NFT drop is called Into the Metaverse and provides owners with exclusive access to various adidas Originals experiences and products. The NFTs will serve as an access pass to in-virtual land experiences as well as free collaborative merchandise.
WEN? EARLY ACCESS MINTING STARTS NOW

First look of the collaborative NFT with @gmoneyNFT @punkscomic and @BoredApeYC

Good luck and #TracksuitUp pic.twitter.com/REYOSdRbNT

— adidas Originals (@adidasoriginals) December 17, 2021
A Bored Ape Yacht Club NFT valued at 75 Ether — or about $300,000 USD — accidentally sold for .75 Ether — about 3,000 USD — because of a typo. Bored Ape #3547 was mislisted by its original owner and sold instantly.
Universal Music Group has announced that it is teaming up with Genies to bring its global roster of music artists to the metaverse via digital avatars. The global partnership "will equip artists with official virtual identities for use in Web 3.0 and the shifting age of the Internet."
In February 2021, Johnson debuted his crypto-native NFT character named Aku, which has generated over $10 million USD in sales to date. Read more about his venture and future plans here.
Dream big❣️ pic.twitter.com/UZug2n6Wkj

— Raf Grassetti (@rafagrassetti) November 30, 2021