The Weeknd Will Reportedly Feature on a Posthumous Aaliyah Album
The duo's purported single is called "Poison"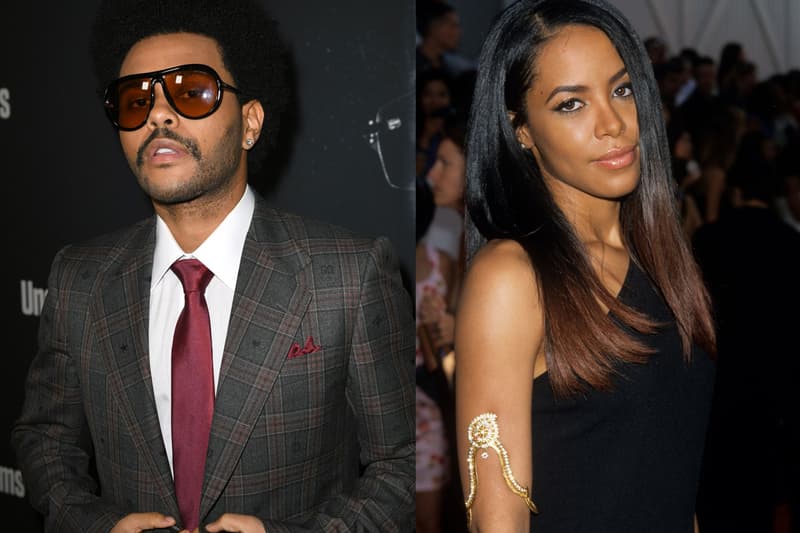 The Weeknd may have a collaboration with Aaliyah on her forthcoming posthumous album, according to HitsDailyDouble. HDD reported that the duo's track, "Poison," will be released via Blackground Records 2.0 and sent out to radio stations soon.
Blackground was founded by Aaliyah's uncle Barry Hankerson and the label holds ownership of the masters to Aaliyah's recordings. Hankerson announced his plans for the long-awaited posthumous album in an interview with Billboard in August.
Though the LP has yet to receive a title or release date, Hankerson told Billboard that the album will feature Drake, Future, Ne-Yo, Chris Brown and Snoop Dogg, along with some production from Timbaland.
Ahead of the purported posthumous album, Aaliyah's music has been slowly making its way to streaming services over the past few months.
The late singer's eponymous third studio album was released on Spotify in September. 2002's I Care 4 U and 2005's Ultimate Aaliyah followed suit in October. All three albums are now available for streaming.
HYPEBEAST has reached out to Blackground Records 2.0 for confirmation.
In other music news, FKA Twigs and The Weeknd teased a brand new collab "Tears in the Club."