Drake Recorded Verses for Kanye West's "Yikes," Producer Says
Drake was ultimately credited as one of the track's writers.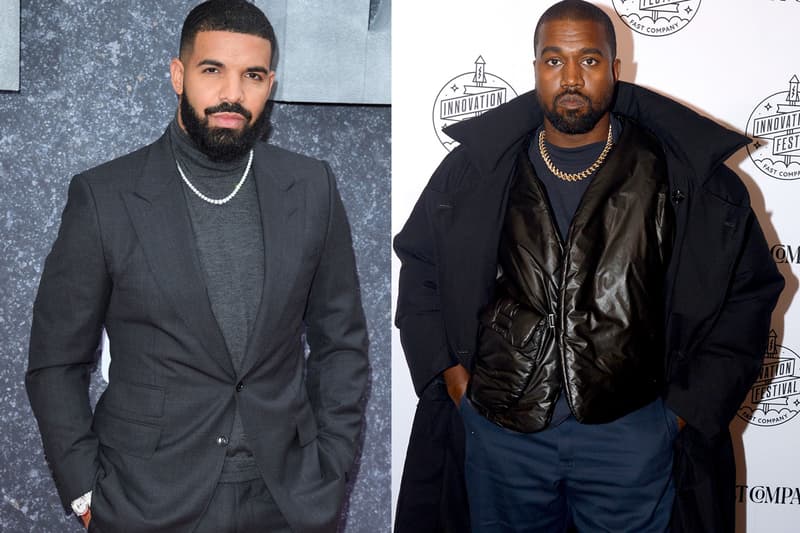 One of the producers of Kanye West's "Yikes," Pi'erre Bourne, has said that Drake originally recorded verses for the song.
In an interview with HipHopDx, Bourne discussed the two rappers' recent reconciliation at the Larry Hoover Benefit Concert, saying that he was "so happy that they're performing together."
"Those are my big brothers, so to see them together," Bourne continued. "I never would've thought. But it's amazing to see, makes me feel way better about everything. 'Cause I've been in the middle!"
Bourne went on to reveal that there was a chance that Drake would appear alongside West on the single "Yikes" off of 2018's ye.
"And honestly, not too many people know that Drake wrote that," Bourne said to the publication. "He sung the hook. When I was there, they were on the song together. Everyone was cheering me on because they were like, 'You've got Drake and Kanye on your beat.'"
The verses that Drake had recorded weren't used in the final version of the song, and when ye first dropped, he wasn't listed as a songwriter either.
The credits for the track were updated a few days post-release, crediting Drake under his real name, Aubrey Graham.
Prior to ye, Drake and West had worked together on My Beautiful Dark Twisted Fantasy in 2010. Drake also had a hand in writing "Father Stretch My Hands, Pt. 1" and "30 Hours" for West's seventh studio album, 2016's The Life of Pablo.
In other music news, Beyoncé has launched an official TikTok account.