December 32 Creates Glow in the Dark Sneakers to Complement Its Signature Sweats
Discover the comfortable hoodies and sweatpants that have been spotted on Lil Nas X and other rappers.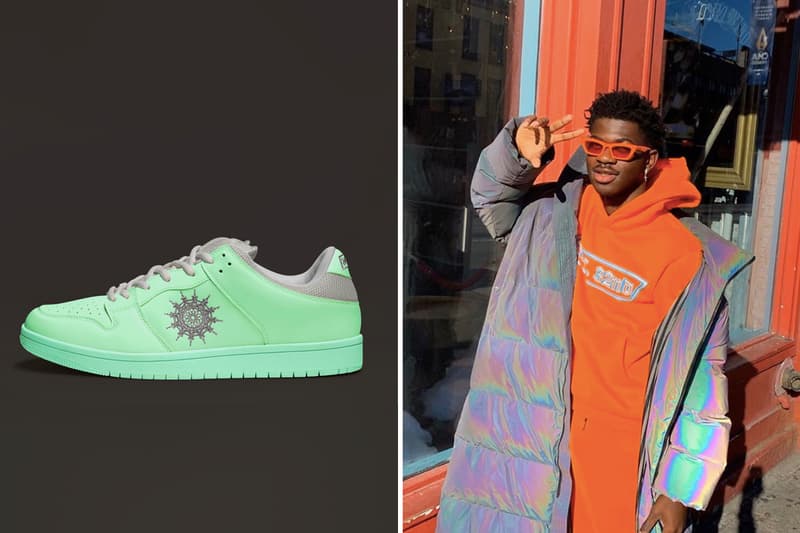 As more of the fashion world turns to the rap industry for style inspiration, December 32 is offering apparel and footwear that resonates with the tastes of many popular musicians. The brand's signature orange hoodie and sweatpants have been spotted on Young Thug, Lil Nas X, Unotheactivist and more.
December 32 describes itself as being "caught in the past", designing products with a retro-futuristic style. The name references the inevitability of the future, contrasted with the desire to revisit the past. This is illustrated in the unique materials and art style of the brand.
View this post on Instagram
The latest creation from December 32 is a pair of glow in the dark sneakers, hearkening back to the spirit of classic arcades. The sneakers feature a low-cut silhouette and custom embroidery on the side panels. In natural light settings, the leather upper is a smooth cream color, but once the lights are off, they emit a neon green glow. Tastefully branded, December 32 logo embroidery is located on the heel.
To get a pair, December 32 is currently offering a raffle on its website where you can enter their information for a chance to purchase the sneakers for $150 USD.