Why Someone Paid More Than $100,000 USD For a Watch Box
And why that's not entirely crazy.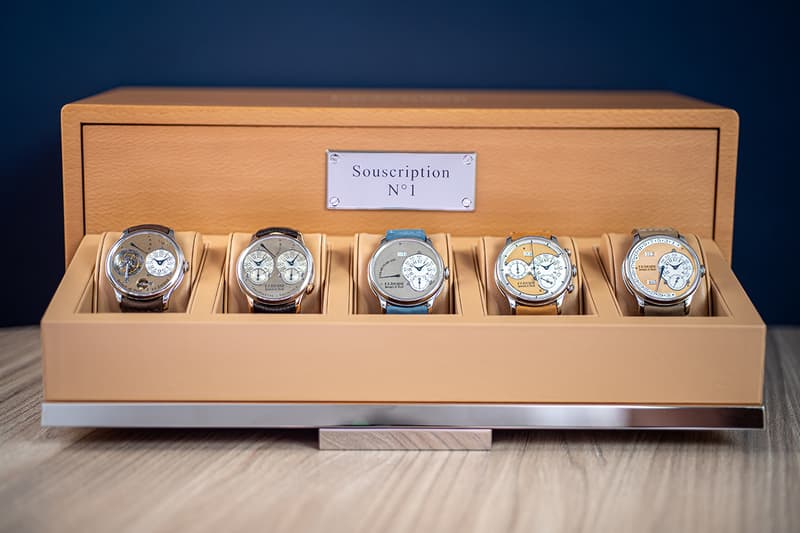 There were some very big numbers coming out of Geneva's watch auctions this past weekend: $10.4m USD for a Patek Philippe desk clock, $4.92m USD for a rather special F.P. Journe and even an unprecedented $3.4m USD for an early Omega Speedmaster.
But one lot more than others suggested that things in the world of watches might have gotten a bit out of control recently.
Phillips sold a watch box for more than $118,310 USD.
Admittedly, proceeds from the lot were going to charity, something that Only Watch will tell you helps to keep the prices high, and the watch box in question is an F.P. Journe, but still, that sum is enough to pay for all but three of the pre-owned F.P. Journe watches currently listed on Chrono24 and, in some cases, it would cover two of them.
The box in question – which went for more than 100 times its low estimate – was originally made as a unique item in 1994 to house a full-set of F.P. Journe's five Souscription watches. Subscription watches were common in the distant past, before watchmaker's could afford shiny glass and steel factories and required a deposit before making each new watch.
Journe launched his eponymous brand in 1999 with five such Souscription models. After selling the first model, the 20-piece Tourbillon Souverain à Remontoir d'Egalité "Souscription", he offered those 20 customers first refusal on the number they had acquired in the subsequent series. Only one collector took up the option on all four subsequent watches, making this full set of watches the only one in existence. Fittingly they are each No.1 of their series, making the owner a genuine F.P. Journe super collector.
The owner of the No. 1 set is now in his 90s and sold the box and the five watches as six individual lots at this Phillips auction as his children don't share his passion for watches. He also pledged to donate a sum from the sales to the Association Monegasque contre les Myopathies, the same charity that benefits from the Only Watch auction.
The box was listed separately on the condition that if the five watches were purchased by the same person, all absentee and commission bids on the box would be cancelled and it would be given to them free of charge. However as the watches went to different bidders – selling for a combined CHF 9,894,200 (approximately $10.86m USD) – the box was sold separately with all proceeds going to the charity.
Elsewhere in watches, all of the winners at this year's controversial GPHG watch industry awards.