Snoop Dogg Hints That He Might Take Ownership of Death Row Records
"I think all of Death Row should be in my hands."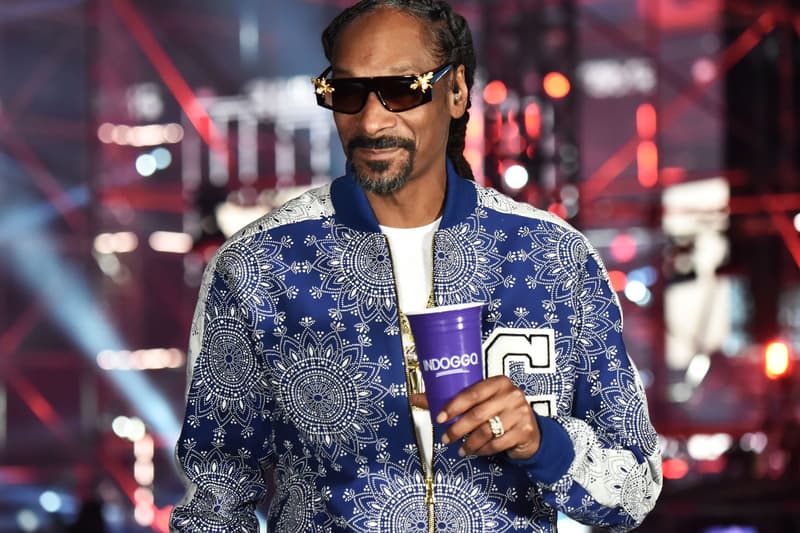 Snoop Dogg has recently revealed that he has his eye set on running his former record label Death Row Records soon.
Snoop, along with Dr. Dre and 2Pac were amongst the three key artists who were responsible for the legendary label's success. The rapper released his two debut albums Doggystyle and Tha Doggfather in 1993 and 1996 respectively, under Death Row Records prior to leaving for Master P's label, No Limit Records in 1998. In a new episode of Million Dollaz Worth of Game, Snoop Dogg told Gillie Da Kid and Wallo that he thinks he should be the one that is running Death Row.
"I think all of Death Row should be in my hands. I should be running that shit. Just like I'm [in] a position at Def Jam, Death Row means more to me because I helped create that. I think they should give me that and let me run that shit with the merchandise out, with the music all over the world. [Add] some new West Coast acts."
Snoop also added that if he was given the chance to lead the label five years ago, he would have signed Roddy Ricch, Ty Dolla $ign, YG and "anything coming out the West" to Death Row." When speaking about the current owners of Death Row, The Blackstone Group, he teased that a "little birdie" told him it may "fly [his] way soon." He continued to share, "It's just a lot of heat over there and it's not being handled right. But a little birdie told me it may fly my way and if it do, you'll get everything that I told you…If I can get Def Jam poppin', what could I do with Death Row? Just imagine that."
Take a look at his full conversation below.
Elsewhere in music, Rosalía and The Weeknd teased their new collab "La Fama."