Rick Ross Confirms He Purchased a $1 Million USD Home Just So He "Can Ride by It Every Day"
Further proving his boss status.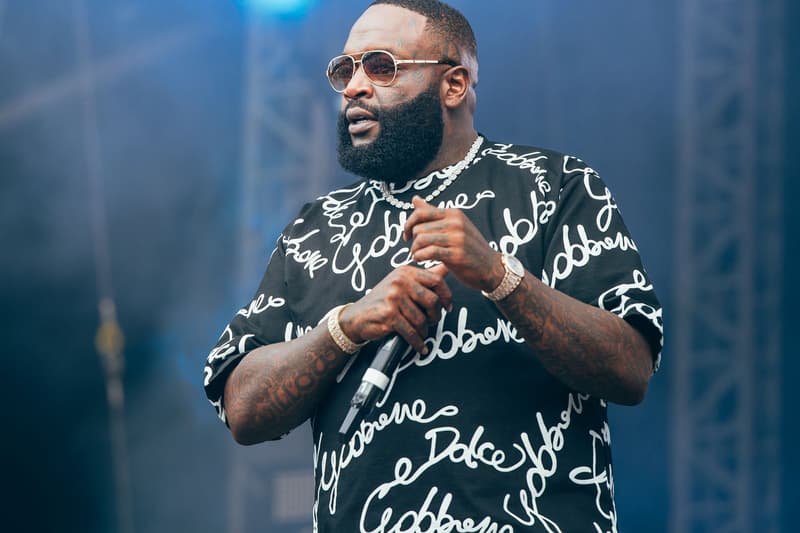 Rick Ross has once again cemented himself as one of the rap game's biggest bosses. The hip-hop mogul currently has an estimated net worth of $40 million USD and shows no signs of stopping.
In the first episode of REVOLT's Assets over Liabilities, The Boss was given the opportunity to flex his affluence. In the interview he shared, "Homes was something I was always fascinated about. So me and my homies started coming up to Atlanta. We used to ride by here all the time [we would pull over] and just be like God damn." He continued to detail that when he got his deal, he "bought a million-dollar home maybe two minutes from here that [he] still own that's right around the corner just so [he] can ride by it every day while [he's] in Atlanta."
HipHopDX reports that the Atlanta home is only one of his many properties since Ross also owns a $3.5 million USD estate in Florida, as well as a 109-room mansion in Georgia. In addition to the homes, he owns over 100 cars in his fleet of automobiles, even though he only recently got his driver's license. To further cement his boss status, the rapper also has shares in multiple franchises including Checkers and Wingstop.
In other music news, Roddy Ricch's sophomore studio album could be dropping soon.