Travis Scott Reportedly Facing Over 30 Lawsuits Following Astroworld Tragedy
Other parties named include Drake, Live Nation, Cactus Jack, ScoreMore and the Harris County Sports & Convention Corporation.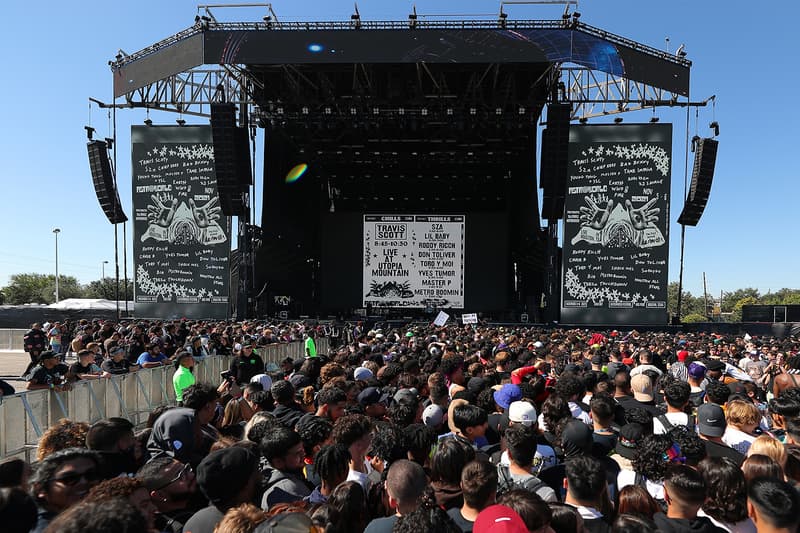 According to reports, Travis Scott, Live Nation and other associated parties are now facing a slew of lawsuits filed by those that attended Astroworld Festival 2021. At least 35 lawsuits have been filed through the Harris County District Clerk following the tragedy that unfolded at the event that claimed the lives of eight people and saw 300 people sustain injuries. Aside from Travis Scott and Live Nation, Drake who made an appearance on stage, Cactus Jack, promoter ScoreMore and the Harris County Sports & Convention Corporation which oversees the NRG Park location have been mentioned in numerous lawsuits.
Reports are noting that any insurance policies held by the parties named in the legal filings should not be able to cover the hundreds of millions those that suffered physically and mentally at Astroworld are seeking.
It is currently unclear just how proceeding for the lawsuits are set to play out, but Harris County District Judge Ravi K. Sandil recently issued an order to allow attorneys to inspect and photography NRG Park grounds with organizers preserving evidence. It is also likely that Travis Scott will be reviewed for his on-stage conduct, while Live Nation, ScoreMore and other organizing parties will need to provide answers regarding security measures, evacuation routes and medical support available at the event.