Will Ferrell's 'Elf' Costume Sold for Nearly $300,000 USD at Auction
"Buddy The Elf, what's your favorite color?"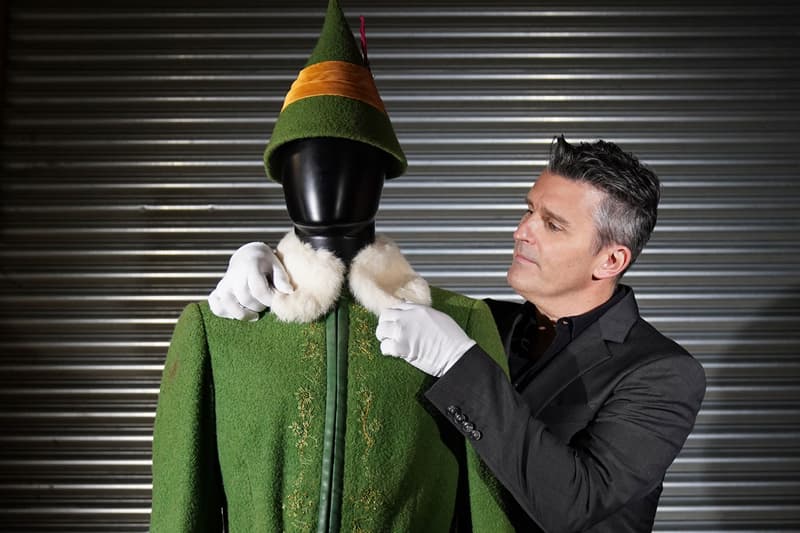 Just in time for the holidays, one lucky Elf fan will now be celebrating the holiday the most festive way possible.
Prop Store recently auctioned of the most iconic holiday film costumes. Will Ferrell's Buddy the Elf costume was expected to sell between $27,600 to $41,000 USD. However, it exceeded expectations and the winner of the bid paid an astounding $296,702.66 USD for the iconic outfit.
The outfit features a green pointed hat that comes with a yellow pleated sash and red feather. A matching green tunic lined with a white fur collar and cuffs, as well as a pair of yellow stockings and black leather, curled toe shoes are included in the offering. Each piece of the outfit is labeled with a costume tag that reads, "Mr. Ferrell." However, the shoes are labelled "02 Buddy." Will Ferrell, wore the outfit throughout the production of Elf in 2003. The Elf costume was amongst 409 lots auctioned on the first day of sales at Prop Store.
Check out Prop Store for more Hollywood memorabilia.
In other entertainment news, Andrew Garfield recalled making The Amazing Spider-Man to be heartbreaking.