Scottie Pippen Takes Another Shot at Michael Jordan Over His "Flu Game"
Claiming he should have received some credit for playing with a bad back.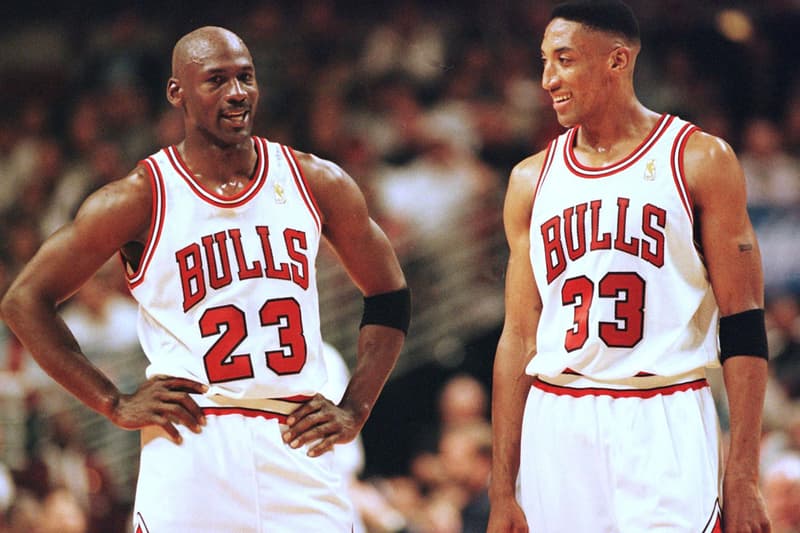 Scottie Pippen continues to question Michael Jordan's NBA success. This time, Pippen is discrediting Jordan's memorable 19977 NBA Finals "Flu Game."
In a recent SiriusXM interview, former Chicago Bulls continued to question Michael Jordan's commitment to playing. When Pippen was asked about playing with a back injury during the 1998 NBA Finals against the Utah Jazz, he took the opportunity to share that he probably would not have played if the series went to Game 7 because of a herniated disc. That year, the Bulls won the series in six games. The conversation later segued into Jordan's flu game, to which Pippen directly compared his back issue, "I don't see many bad back games, but I do see flu games. Flu. Come on."
Pippen continued to pick at Jordan's "Flu Game" and explained that he was more injured before Game 6 of the 1998 NBA Finals. He detailed, "I got a dunk early in the game and got banged a little bit by [Karl] Malone. That really put me back on my heels throughout that whole game where I was running back in the locker room [to get] cortisone, whatever kind of medication I could get in me, heat pack, whatever to try to carry on. I definitely was not able to play a Game 7."
When the interviewer mentioned that Jordan "would get sick in a playoff game, we make it seem like he came from his hospital bed with [an] IV stuck in his arm." Pippen took the opportunity to respond by promoting his upcoming memoir Unguarded, claiming any explanation is "in the book."
Unguarded is set for release on November 9 and can be purchased online.
"I don't see many bad-back games, but I do see flu games." @ScottiePippen compares his back injury against the Jazz to Michael Jordan's infamous "Flu Game." Hear more on @SiriusXMNBA. https://t.co/vZSAKED5NR pic.twitter.com/65Q21Dgig2

— SiriusXM (@SIRIUSXM) November 9, 2021
In other sports news, NBA players have commented on the new Wilson game basketball.