Twitter Blue Subscription Service Launches in the United States
With several features including the ability to "undo" a tweet.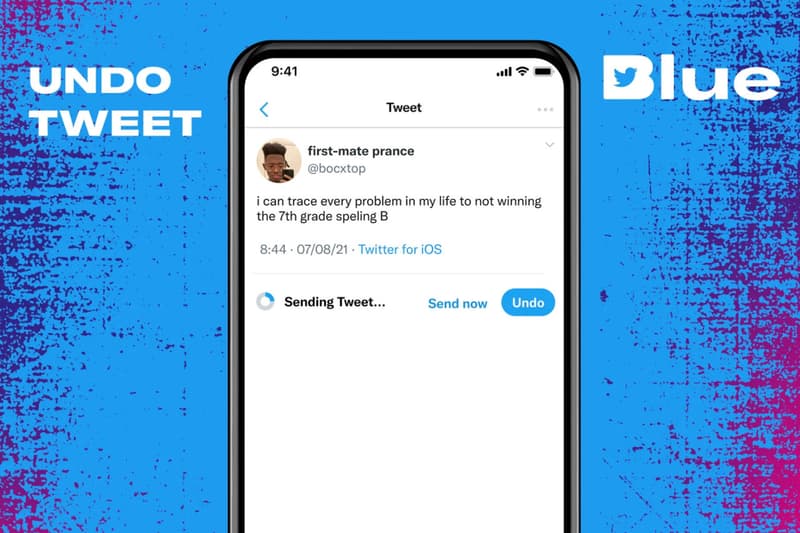 Twitter has officially launched its subscription service Twitter Blue in the United States and New Zealand across iOS, Android and web.
The social media giant has been testing the service with users in Australia and Canada since June, but Tuesday marks the feature's debut for U.S. users. Twitter Blue, which is available for a monthly price of $2.99 USD, includes a multitude of special features including the ability to undo a tweet, customize the Twitter app icon, access to ad-free articles from 300 U.S.-based publications and more.
And now for some completely not personal news…

Twitter Blue is now available in the US and New Zealand ??

Read all about it here: https://t.co/qYU9g6oLww and check out the ? below for what you really need to know.

— Twitter Comms (@TwitterComms) November 9, 2021
With the new service, Twitter will pay a percentage of its users' subscriptions to participating news websites based on what its users read. Subscribers will be able to see the monetary impact of their reading with a transparency feature that tells users the amount of money that went to the digital publication they visited.
"Our goal is that each site makes 50% more per person than they would make serving ads to that person," Twitter's senior director of product, Tony Haile, said in a briefing Monday, via CNBC. "At Twitter, we recognize that a great public conversation requires a thriving journalism ecosystem, so with Blue we're not just trying to enable a better internet for subscribers but a better internet for journalism, too."
With a new feature called Reader, users are able to turn lengthy threads into a more streamlined reading experience. Twitter Blue also has a "Top Articles" section, which lists the most-shared articles in a user's network over the last 24 hours.
Additionally, Twitter launched two new features within the subscription service: the ability to upload videos of up to 10 minutes long, which is much longer than the two minutes and 20 seconds allowed for standard users, and the ability to pin important DM conversations to the top of a user's inbox.
Users can subscribe to Twitter Blue on the platform's main menu.
Elsewhere in tech, AMD has created a CPU with 128 cores based on its new Zen 4 architecture.