Taco Bell Tests Crispy Dipping Flautas for a Limited Time Only
Those in Oklahoma City should act fast.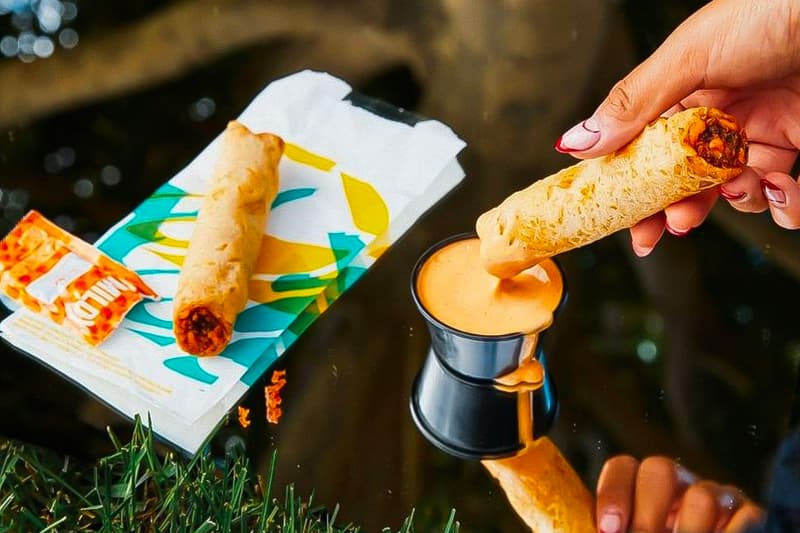 After a trial run of the new Fajita Quesalupa, Taco Bell in Oklahoma City, Oklahoma is testing its latest potential menu addition dubbed as the Crispy Dipping Flautas. The Mexican restaurant chain got busy these past few months with the roll out a number of dry runs across the stateside with innovations such as the Cantina Crispy Melt and White Hot Ranch Fries along with a 30-day taco subscription service for those who simply need their daily taco fix.
This latest menu item is a classic dish featuring the company's signature seasoned beef and melted cheese wrapped in flour tortillas then baked for a crispy crunchy bite. Each order comes with a dipping sauce of your choice ranging from Spicy Ranch, Nacho Cheese and Creamy Chipotle. Fans who want to get extra fancy can get a whole Flauta Box which consists of a pair of Crispy Dipping Flautas, Cinnamon Twists, Beefy 5-Layer Burrito and a medium drink for $5.49 USD. The test run will go on for a limited time only at participating locations in Oklahoma City.
Elsewhere in food, Arby's revealed a limited-edition Curly Fry and Crinkle Fry Vodka.