The Taco Bell Cantina Crispy Melt Taco Is Now Available Across the US
The new menu item was first offered in several Detroit locations last year.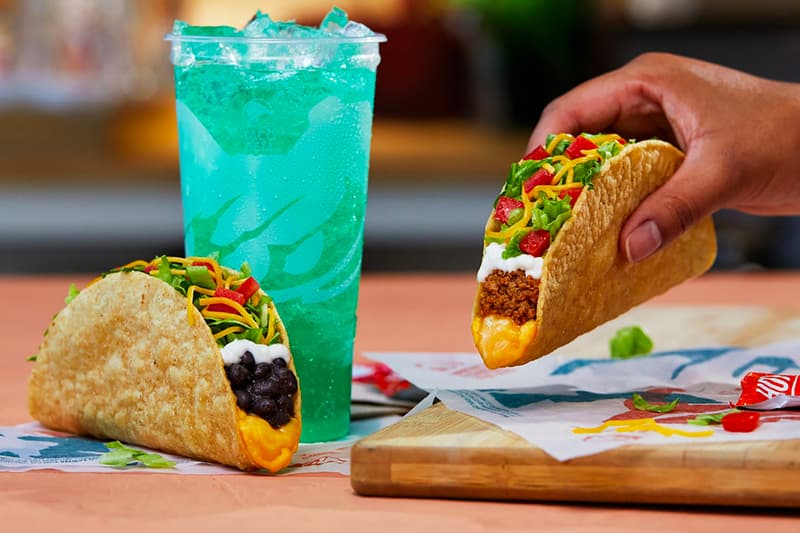 Taco Bell's Cantina Crispy Melt Taco is finally available in stores across the United States after a test run last year.
The new menu item arrives as a white corn shell stuffed with seasoned beef, reduced-fat sour cream, lettuce, tomatoes, shredded cheese, melted nacho cheese sauce and a three-cheese blend. Those who are looking for a non-meat dish can opt to replace the seasoned beef with black beans.
Rewards members will be given exclusive first access to the Cantina Crispy Melt Taco until October 6 by using the Taco Bell mobile app for pickup orders at select locations, while the general public can get their hands on the dish starting October 7.
Elsewhere in F&B, Pop-Tarts has unveiled a new Eggo frosted maple syrup flavor.