Pharrell May Pull Music Festival from Virginia Beach Due to "Toxic Energy"
Citing the unresolved killing of his cousin Donovan Lynch at the hands of police.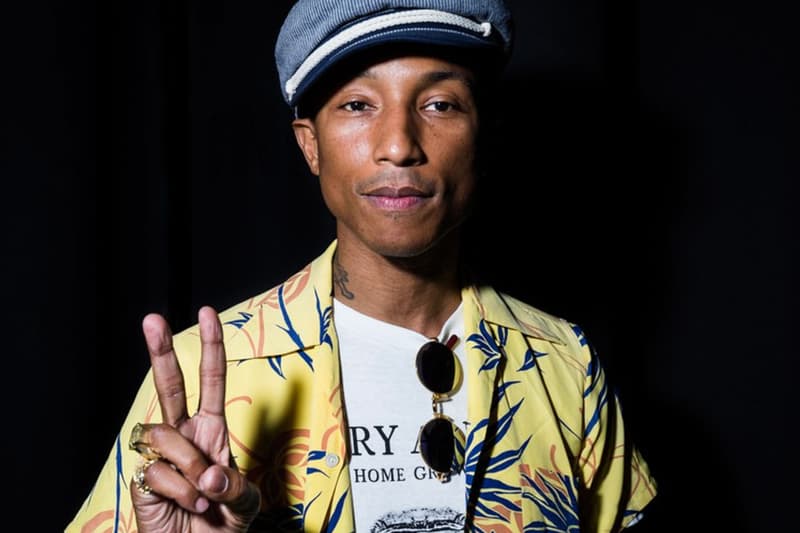 Pharrell Williams has announced that he may pull his Something in the Water festival from its original Virginia Beach location, according to Variety. The Grammy-winning artist announced his intentions in an open letter to the city's manager Patrick Duhaney on Tuesday, citing the city's "toxic energy," specifically in regards to its handling of the police killing of his cousin, Donovan Lynch.
"I love my city, but for far too long it has been run by and with toxic energy," Williams wrote. "The toxic energy that changed the narrative several times around the homicide of my cousin, Donovan Lynch, a citizen of Virginia, is the same toxic energy that changed the narrative around the mass murder and senseless loss of life at Building Number 2."
Lynch was fatally shot by a Virginia Beach police officer in the city's popular oceanfront strip in March 2021. The Virginia State Police launched an investigation in March and his death was ruled a homicide by the state's chief medical examiner in August, though no criminal charges have been filed.
Williams' letter comes in response to a note dated September 26 from Duhaney, in which he expressed his "immense disappointment" after learning the festival would not take place in Virginia Beach in 2022, according to Wavy.
Duhaney wrote that he and the city's mayor "fully understand the sentiment that has brought us to this point. With great humility, we hope that you and Festival leadership might be willing to meet with us in person to discuss our partnership." Additionally, Duhaney included that the festival's media coverage of the region had an estimated $41 million USD value.
"As impressive as those figures are, they are just that — numbers," Duhaney added. "We have not lost sight of the intangible, unquantifiable impact the festival has had on the social fabric of our community."
To those points, Williams wrote, "When we did the festival, it was to ease racial tension, to unify the region, bring about economic development opportunities and broaden the horizons of the local business community. We achieved those things! I wish the same energy I've felt from Virginia Beach leadership upon losing the festival would've been similarly channeled following the loss of my relative's life."
"Until the gatekeepers and the powers-that-be consider the citizens and the consumer base, and no longer view the idea of human rights for all as a controversial idea… I don't have any problems with the city, but I realize that city hasn't valued my proposed solutions, either," he added.
The future of Something in the Water remains unclear. Read Pharrell's full letter here.
Elsewhere, Tame Impala have tapped Lil Yachty for a "Breathe Deeper" remix and music video.