Pop-Tarts Unveils New Eggo Frosted Maple Syrup Flavor
Breakfast just got a whole lot sweeter.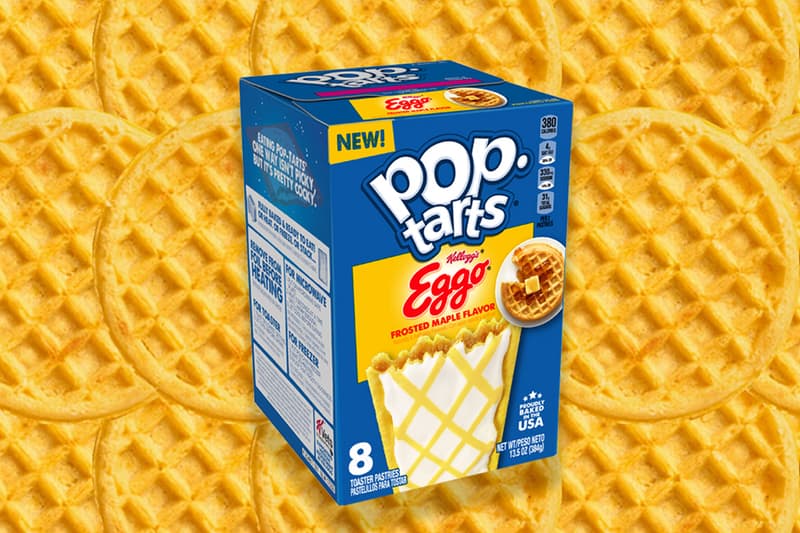 Kellogg's has debuted another new concoction that brings together two of the company's greatest breakfast snacks. The latest crossover product sees Pop-Tarts and Eggo join forces for a new flavor.
Breaking breakfast boundaries, Kellogg's launch of the Eggo Frosted Maple Syrup Flavored Pop-Tarts comes from the griddle to the toaster for an all-new pastry. Like the classic Eggo waffle, the pastry maintains the iconic flaky, buttery-yellow crust. As an ode to the Fall season, the Pop-Tart features sweet, maple flavoring and is also topped with white icing in a waffle-like grid pattern.
The imminent breakfast classic is set to hit stores nationwide later this December at a retail price of $2.99 USD. At the moment, the Eggo Frosted Maple Syrup Flavored Pop-Tarts appear to be a permanent staple in Kellogg's lineup. Stay tuned for the release later this year.
In other F&B news, Wendy's and Kellogg's have teamed up for a limited edition Frosty cereal release.