Wendy's and Kellogg's Team Up for Limited Edition Frosty Cereal
Transforming Wendy's iconic milkshake dessert into breakfast.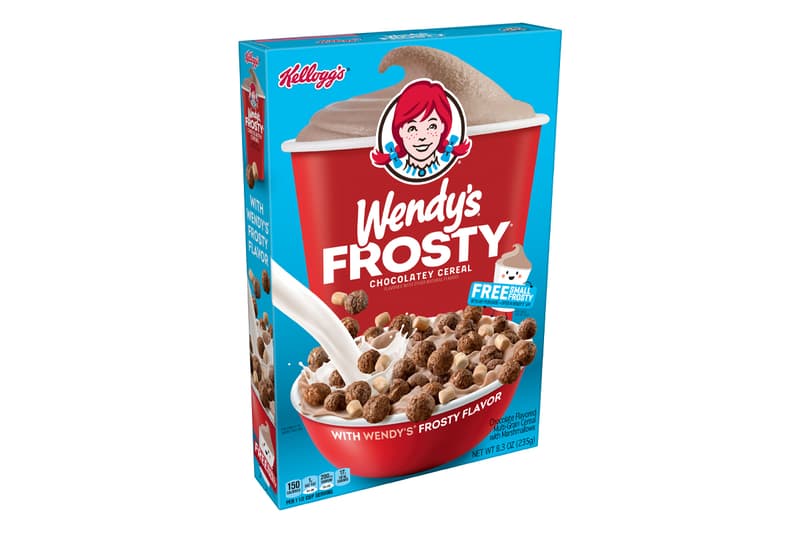 Wendy's and Kellogg's are partnering up for the first time to bring Wendy's most iconic Frosty dessert to breakfast.
The beloved fast-food chain and cereal brand are coming together to deliver Wendy's Frosty Chocolatey Cereal – a breakfast item that transforms the milkshake's rich chocolate taste into cereal. The cereal features chocolate-flavored marshmallow bites that "intermingle with crispy, cocoa-coated round cereal bites." Each spoonful of Wendy's x Kellogg's new concoction is expected to evoke the "irresistible taste of a Wendy's Frosty."
The Wendy's Frosty Chocolatey Cereal is set to hit stores in December for a retail price of $3.99 USD. Arriving in the winter months, the limited-edition cereal brings the sweet taste of summer to the festive holiday season in breakfast form. Each cereal box features a Wendy's app offer to score a free small Frosty or Frosty-ccino with any Wendy's purchase in select U.S. locations only. Keep an eye out for the cereal this coming December.
In other F&B news, SNICKERS' latest creation is a chewy cinnamon bun in candy bar form.