Rihanna Plans To Open Physical Savage x Fenty Stores in 2022
Giving the newly rebranded Victoria's Secret a run for its money.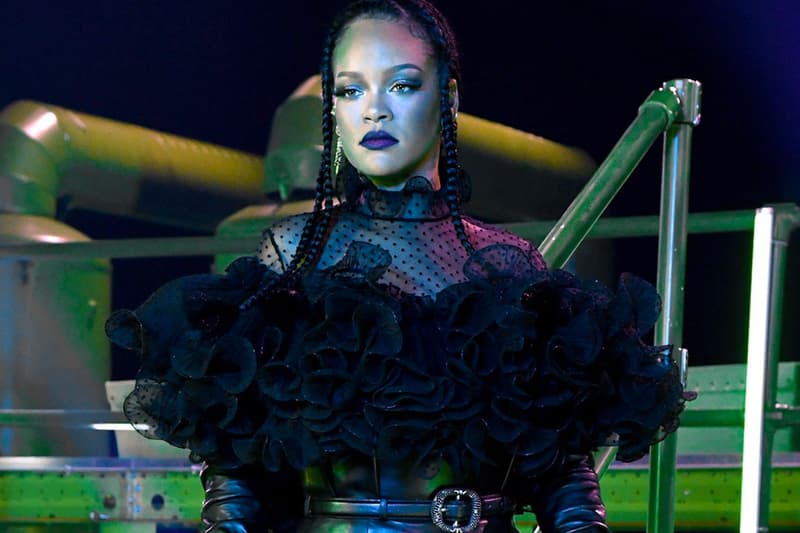 Rihanna is looking to continue the growth of her fashion empire, revealing she is planning on opening physical stores for her $1 billion USD Savage x Fenty lingerie brand across the U.S. in 2022.
Business Insider reported that Christiane Pendarvis, the brand's chief marketing and design officer said that fans can "absolutely see some stores in 2022" in the U.S. The brand is also considering opening stores in Europe, though nothing is solidified at the moment. Over the years, the company has launched multiple pop-up stores to test the different markets, however, it largely focuses on its e-commerce.
Pendarvis explains that the brand hopes to bring physical stores to those who prefer the experience of in-person shopping, understanding that "fit and comfort are so important," and that there are "customers who don't feel comfortable purchasing online." Since the launch of the lingerie brand, Savage x Fenty has made headlines across the industry with its body-positivity and inclusive campaigns and runway shows.
Many have pitted them against lingerie giant Victoria's Secret, which has long been criticized for the lack of diversity and sizing inclusivity. As Rihanna's Savage x Fenty pushes for the opening of brick and mortar stores across the nation, it is sure to give Victoria's Secret competition. There is no word on when the stores will be expected to open in 2022, but Savage x Fenty stores will make its debut in the United States first.
In other fashion news, GUESS Originals has unveiled Don Toliver-backed LIFE OF A DON capsule.