Rivian IPO Puts Company's Valuation at $93 Billion USD
Surpassing both Ford and GM despite only having just one production vehicle.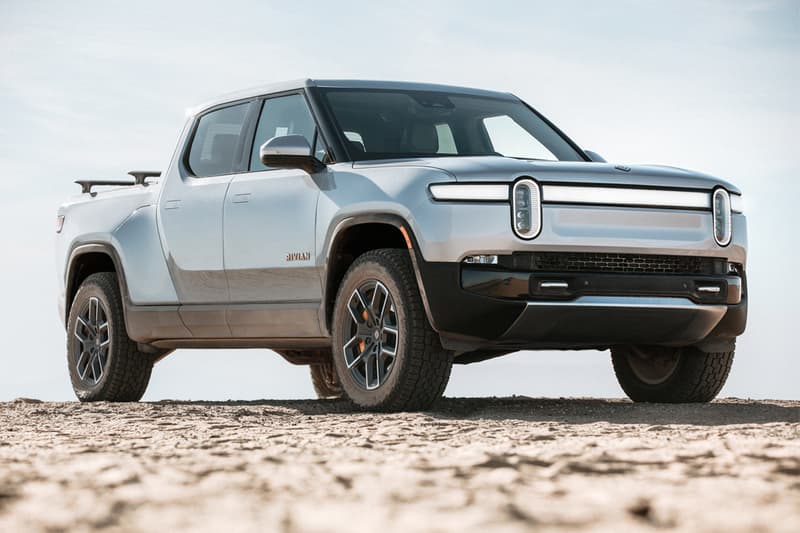 Electric vehicle maker Rivian is now valued at $93 billion USD following its initial public offering earlier this week.
The company announced its $66.5 billion USD IPO on Tuesday, marking the biggest of its kind in 2021. The following day, its stock price traded 28% above the listing price, pushing it from $78 USD per share to $112.77 USD within a day and peaking at one point at $119.46 USD. At that price, the Rivian's valuation increased to $93 billion USD, pushing it past both American automotive giants Ford and GM, which sit at $77 billion USD and $86 billion USD respectively. As of now, the newcomer only trails behind EV competitor Tesla, which is valued at a staggering $1.05 trillion USD.
Most significantly, Rivian currently only holds two models on its roster: the R1T electric pickup truck and the R1S electric SUV. Only the former has been put into production, and existing units remain low. The company opened up its Illinois plant back in September and as of October 22, has built 56 trucks, averaging slightly less than two per day and falling significantly short of the one million per year production rate that Rivian's CEO R.J. Scaringe said would occur before 2030.
In other related news, Elon Musk sold $1.1 billion USD in Tesla stocks to pay taxes.