Arby's Reveals Limited-Edition Curly Fry and Crinkle Fry Vodka
Celebrating its passion for potatoes.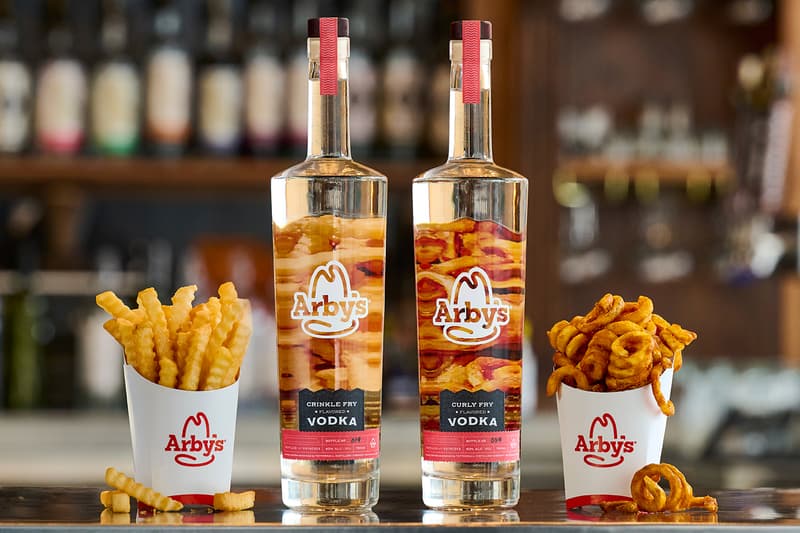 1 of 3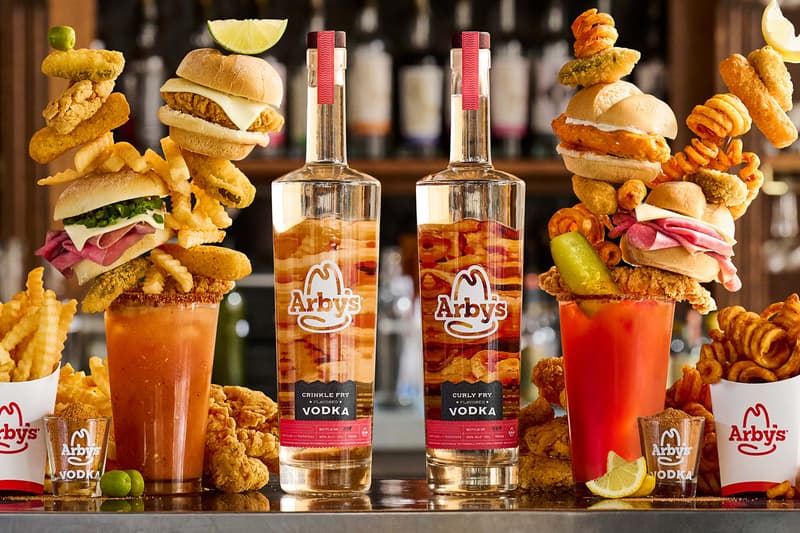 2 of 3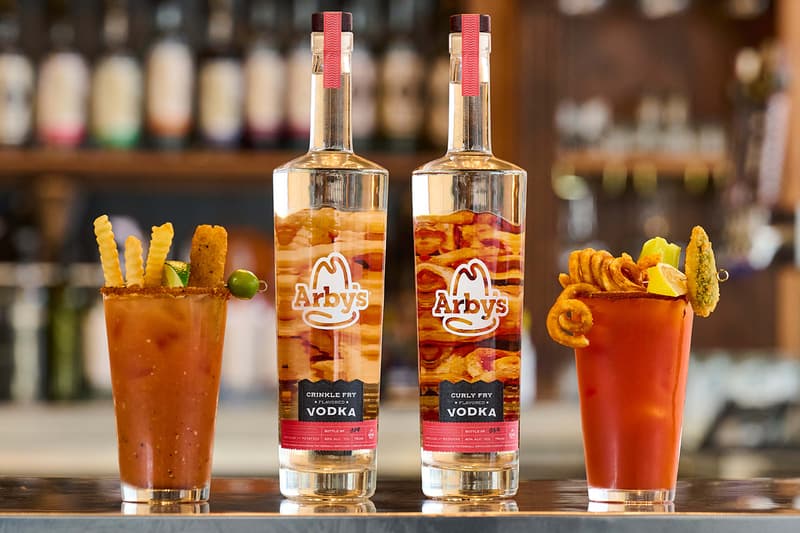 3 of 3
Looking to celebrate its passion for potatoes, Arby's is set to enter the world of spirits with two delicious and distinctive flavors of vodka. Available for fans 21-and-older, the limited-edition 80 proof spirits are made from high-quality potato vodka and distilled with real ingredients inspired by the Arby's Curly and Crinkle Fry offerings.
The Curly Fry Vodka captures the taste and texture of the crisp, spiced, curled potatoes with hints of cayenne, paprika, onion and garlic. While the Crinkle Fry Vodka subtly conveys the taste of the ridged potato shapes with real kosher salt and sugar utilized to round out tasting notes. Both spirits are distilled by Tattersall Distilling Company and distributed by Surdyk's Liquor & Cheese Shop.
"Arby's recently added a Crinkle-cut option to accompany our iconic Curly Fries, providing another choice for fry-lovers," said Patrick Schwing, CMO of Arby's. "Though we've mastered the art of drive-thru fries, we wanted to take is one step further – by making them 80-proof. Being a potato-based liquor, this limited-edition vodka is infused with crinkle and curly fry flavor so Arby's fans can enjoy our menu from bag to bottle. And we've worked to Chef Justin Sutherland to create Arby's menu-inspired cocktails that pair perfectly with the new vodka flavor profiles."
Arby's has partnered with celebrity chef and Arby's aficionado Justin Sutherland on a duo of Bloody Mary recipes that use the Curly Fry and Crinkle Fry Vodka and incorporate Arby's condiments and menu items.
Priced at $60 USD, including shipping and handling, Arby's Curly Fry Vodka and Crinkle Fry Vodka will be available in limited quantities November 18, 12 p.m. EDT with a second drop to follow November 22 on ArbysVodka.com.
View this post on Instagram
DISCLAIMER: We discourage irresponsible and/or underage drinking. Drink responsibly and legally.
For more food and beverage news, indulge with Noodles & Company's TRUFF Mac.