Damian Lillard Reveals Why He Did Not Want To Join LeBron James and Anthony Davis in L.A.
Cementing his recommitment to the Portland Trail Blazers.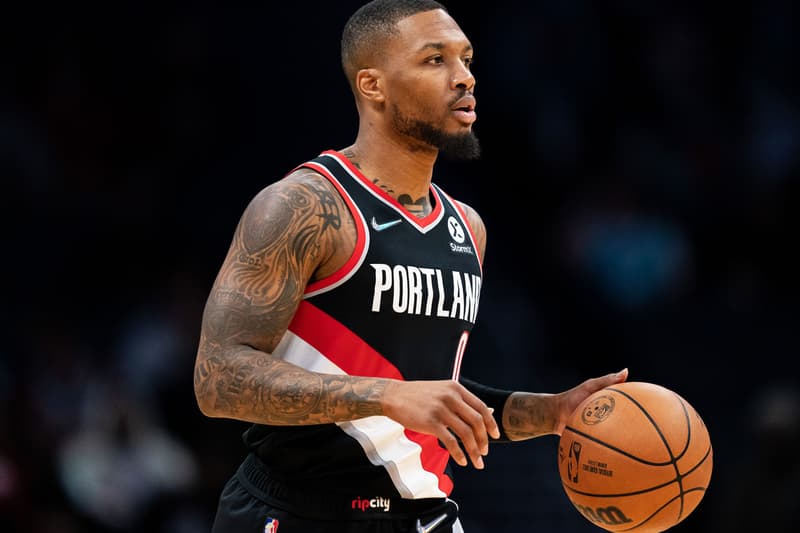 Portland Trail Blazers superstar Damian Lillard recently opened up about his pre-season meeting in Los Angeles. Throughout the trade season, Lillard was at the top of rumor mills as fans speculated whether or not he would be traded or stay with Portland.
Lillard has now clarified that he has always wanted to stay and win a championship for the Trail Blazers franchise, especially after a disappointing 2021 run in the playoffs that saw the team make a first-round exit. The NBA player recently caught up with Chris Haynes from Yahoo! Sports and revealed what happened in his meeting with LeBron James over the summer. James had indeed tried to bring him over to the Los Angeles Lakers to play with himself and Anthony Davis to form a super team trifecta. As Lillard ultimately refused James' proposal to play for the Lakers, they were able to add Russell Westbrook to their starting lineup.
In the interview, Lillard pledged his allegiance to the Portland Trail Blazers and did not feel it was right of him to go to another team. He discussed the details of his conversation with James stating,
"Bron asked what I was thinking with my situation, and I told him what I'm telling you – that I just want to be in a position to win it all. He painted the picture to me that if I were to leave, the situation could look like this. He didn't tell me to come to LA, and he didn't say anything to me that I didn't already know other than what it could look like. I told him, 'I know if I were to play with y'all, I know it would work out because of my skill set,' and who I am and who they are."
Lillard also commented on how top players have now been engrossed with the media and are often influenced by it, too. To that, he responds by standing his ground, "I don't tune out what they say, but I just do what I want to do. And I think people look at it like, 'Ah, he's just taking the money. He doesn't want to win.' The media is so accustomed to rocking the boat and making people move how they want to move, and that's not going to happen with me."
While he realized that it would be great to play with superstars like James and AD, he did highlight that he did not feel as if this decision would be out of his comfort zone,
"As attractive as it sounded and as fun as that might be, I don't feel in my heart that that's who I am or where I belong. And one thing I want to emphasize is that this decision wasn't made out of comfort. I'm not afraid to be out of my comfort zone because I'm going to live here when I'm done playing regardless. I made my decision based on what I actually want to do."
In other sports news, Daniel Ricciardo reached the "highest of highs" in his first year at McLaren racing.