Mos Burger Japan Doubles up on the Beef With Sukiyaki Hamburger
Melding the flavors of traditional Japanese hotpot and classic beef burgers.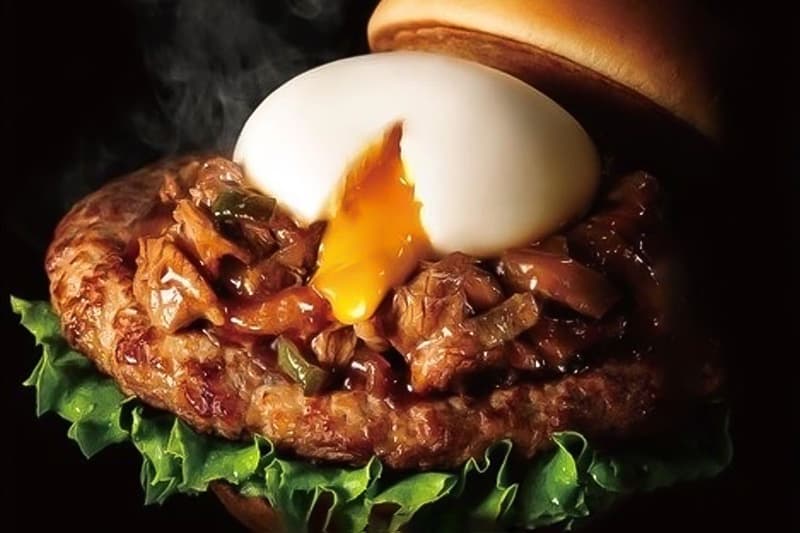 Mos Burger has combined the best of traditional Japanese hotpot to create an irresistible hamburger crossover. The burger chain is bringing a mouthwatering Tobikiri Torottama Skukiyaki burger as a part of Mos' premium series.
Different from the regular burgers, the Tobikiri, also known as the "Jumping Out" series, gets its name from the extra-large patties that stick out beyond the bun. The Sukiyaki burger takes inspiration from the Japanese beef hotpot, which sees Mos double up on the beef patty with even more thinly sliced pieces of stewed beef. The double dose of beef is topped with a soft-boiled egg and green onion. To round off the burger, a drizzle of warishita sauce, which is a combination of soy sauce, sake, sugar, mirin and dashi stock that is a staple for sukiyaki beef is the finishing touch.
The burger officially goes on sale at Mos Burgers across Japan starting on November 11. The Tobikiri Torottam Sukiyaki burger costs approximately $5.20 USD, but those hungrier and looking for the double-patty version can expect to pay about $8.20 USD.
In other F&B news, Pizza Hut customer is furious over the sexualization of ketchup bottle.