Bone Thugs-n-Harmony and Three 6 Mafia To Finally Battle on 'VERZUZ'
More than a year after their Instagram Live battle was cancelled at the last minute.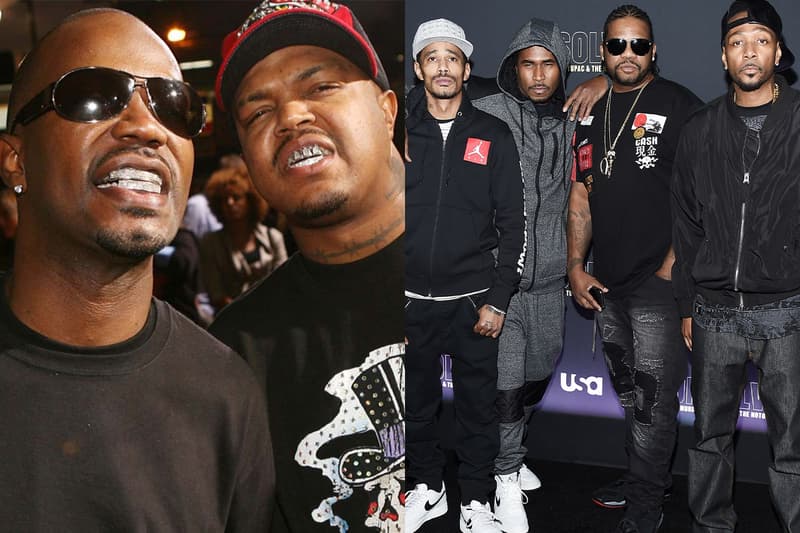 Bone Thugs-n-Harmony and Three 6 Mafia will finally take the VERZUZ stage for an exciting battle this December.
The event is set to take place in Los Angeles on December 2 and will reportedly feature "ALL members" of Bone Thugs-n-Harmony, namely Bizzy Bone, Layzie Bone, Krayzie Bone, Flesh-n-Bone and Wish Bone. Their battle arrives more than a year after Bone Thugs and Three 6 Mafia initially announced a separate battle via Instagram Live in April 2020, which was cancelled at the last minute after VERZUZ founders Swizz Beatz and Timbaland joined the engagement.
DJ Paul shared that Swizz Beatz convinced Krazyie Bone to postpone the battle an hour before they were meant to go live, then confirmed a year later that they were back in talks to make the battle happen. Krazyie Bone also told HipHopDX in August that they were in negotiations, "It's not confirmed yet, but we had conversations yesterday about it. It's indeed a very strong possibility. We'll probably try to make it happen realistically after the TLC tour [September/October]."
View this post on Instagram
Elsewhere in music, Snoop Dogg has signed Benny The Butcher to Def Jam.