Second 'Spider-Man: No Way Home' Trailer Premiering This Week
Many are speculating that Tobey Maguire and Andrew Garfield will appear in the upcoming trailer.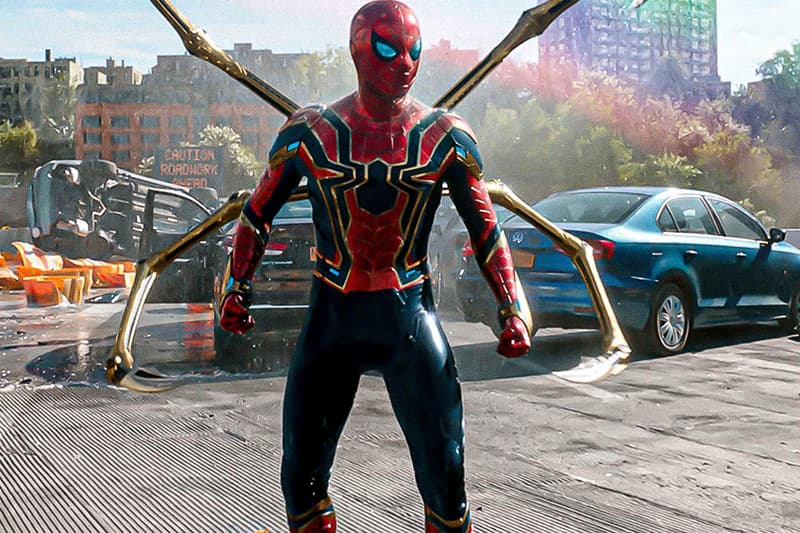 The second trailer for Marvel and Sony Pictures' Spider-Man: No Way Home is set to drop on November 16.
The visual, which reportedly clocks in at around three minutes, will debut at a fan event at the Regal Sherman Oaks Galleria in the neighborhood Sherman Oaks, Los Angeles. Twitter user Spidey_Updates shared the invite to the event, which states that fans who plan on attending can expect "big surprises."
Many are speculating that Andrew Garfield and Tobey Maguire will appear in the trailer as leaked footage showed the previous franchise stars in the same scene as Tom Holland. In September, however, Garfield himself confirmed that the previous "leaks" involving his appearance were simply done on photoshop. "I heard about [the photo], and I did see it, and it's a Photoshop. I'm trying to manage expectations…" he said. "Look, if they want to give me a call at this late, late stage in the game, you know, I'm just sitting here in my tracksuit."
???????
I told you Guys #SpiderManNoWayHomeTrailer is coming on Nov 16th , Here is the official announcement ? ???
???????? pic.twitter.com/Z3d2h6AqS6

— Spidey_Updates? (@vr_mcu) November 13, 2021
In case you missed it, No Way Home star Tom Holland revealed that the upcoming film will be darker than expected.