Anheuser-Busch Launches All-Natural NÜTRL Vodka Seltzer
Flavors include pineapple, raspberry and watermelon.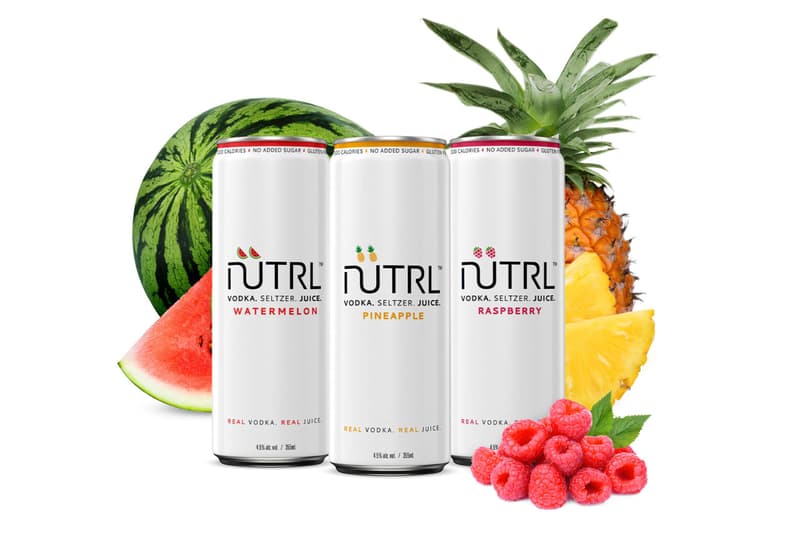 Anheuser-Busch is headed into the seltzer category with an all-new beverage: the NÜTRL Vodka Seltzer.
The gluten-free drink, which recently launched in the U.S., boasts a simple and straightforward recipe: real vodka, real juice and real seltzer, nothing else. NÜTRL is available in three flavors — pineapple, raspberry and watermelon — and contains 4.5% alcohol inside a 355mL can, with no added sugar. In total, each can contains only 100 calories and 2.4g of sugar.
Anheuser-Busch is one of the largest companies in the beer market. According to Forbes, the brand's parent company (ABI) accumulated almost $47 billion USD in sales last year. As ready-to-drink beverages have become the fastest-growing alcohol category in the U.S., the company is looking to expand its stake in the alcohol business with its newest addition to the category.
In the last year alone, more than 181 seltzers were introduced in the increasingly saturated product category. However, with each new addition to the seltzer market, the category continues to adapt to consumer preferences. According to the IWSR, more than half of US consumers prefer vodka as the base in their ready-to-drink beverages — a driving factor in NÜTRL's decision to create its recipe with vodka at its core.
NÜTRL's corn-based vodka is quadruple distilled in the Midwest, and its first formula included purification through a hefty 76-step process.
NÜTRL Vodka Seltzer is available online and in stores, which can be found using the store locator on the brand's website.
DISCLAIMER: We discourage irresponsible and/or underage drinking. Drink responsibly and legally.
Elsewhere, McDonald's Japan has launched its seasonal triangle Oreo cream pie.