Salehe Bembury Joins UNINTERRUPTED as Creative Director for Apparel
Sealed with an approval from LeBron James.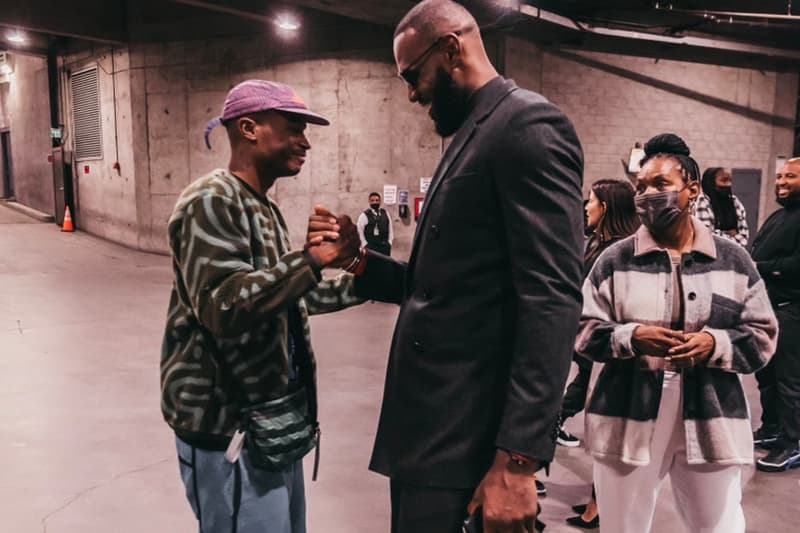 Salehe Bembury has officially joined UNINTERRUPTED as the brand's in-residence creative director for their apparel line.
In a recent interview with Bleacher Report, Bembury reveals that he feels honored to work with LeBron James and the team at UNINTERRUPTED to further take on the role of propelling sports with business and storytelling. With his new position at the company, he hopes to further explore the untapped market and utilize the brand's reach to expand his creative touch.
When asked if he thought this opportunity was different from other partnerships, Bembury responded that his "design approach will not sway," no matter who he is designing for. He adds, "I try to prioritize experience in my design execution. The feeling of the first time you see a product on your phone to the first time you feel it in your hand is essential." He later discusses his opportunity as creative director stating, "I am excited to work with the UNINTERRUPTED team, LeBron, Mav, and [SpringHill's CMO] Paul Rivera to explore the potential of what we can accomplish as a team within this evolutionary chapter in their product line."
If any of Bembury's previous collaborations have noted anything, it is that the designer is never short of creative executions. In the past, Bembury has designed for the likes of Kanye West, Versace, New Balance and Crocs. Check out his Instagram announcement below.
View this post on Instagram
Elsewhere in fashion, UNINTERRUPTED and Mitchell & Ness reimagine historic championship jerseys.