'Eternals' Becomes Lowest Rated Marvel Studios Film on 'Rotten Tomatoes' Ever
Sitting just below 'Thor: The Dark World.'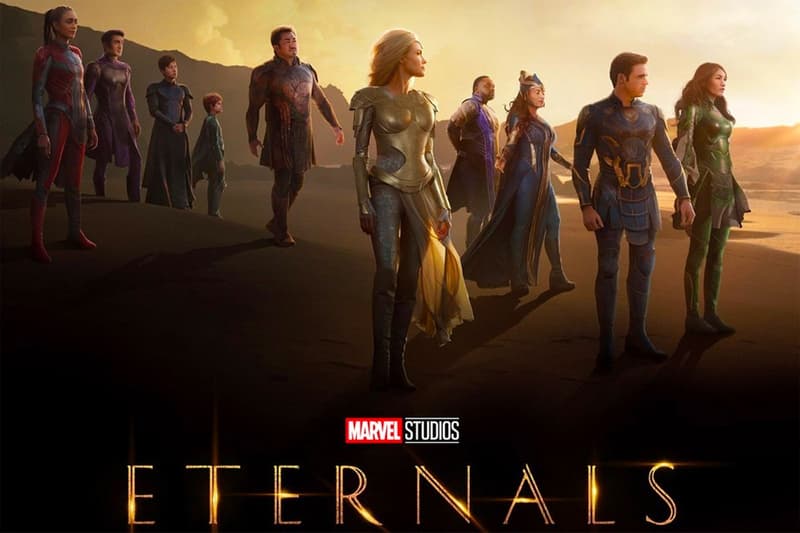 Rotten Tomatoes critic reviews are in for Eternals and initial responses aren't looking good. At just 64% right now, Chloé Zhao's ambitious Phase 4 project has taken the title for the lowest-rated Marvel Studios film on the platform, falling just below 2013's Thor: The Dark World and its 66% rating.
Many reviews criticized the film's attempt to include too much into its plot, resulting in a dense but less than captivating movie. "Eternals is so busy showing off what it can do, where it can go, that it bypasses and overlooks what it really has to offer," reads one comment, while others said it was "at once bloated and rushed" and that "the story and storytelling simply didn't match the film's ambitions."
Of course, Rotten Tomatoes reviews are often just a reference point for many fans and rarely indicates the wider success of the movie (think Venom's 30% critics' rating but 81% audience rating and $1 billion USD at the box office) so Marvel fans shouldn't be too dissuaded going into theaters. There have also been great responses to Zhao's new flick, so only time will tell how big Marvel's Eternals will really be.
Elsewhere in entertainment, Lightyear has released a new teaser trailer uncovering the origin story of Buzz Lightyear.