Harry Styles Has Reportedly Joined the Marvel Cinematic Universe
Variety's Matt Donnelly revealed that he plays Eros, the brother of Thanos.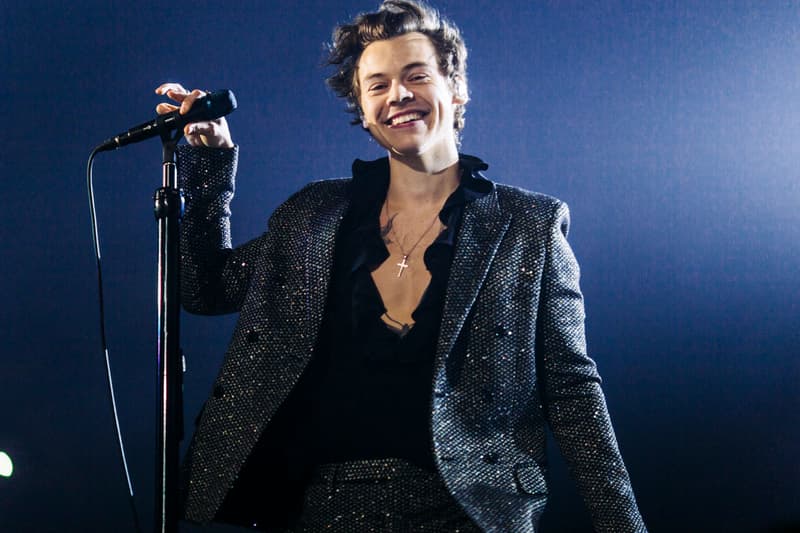 Harry Styles has joined the Marvel Cinematic Universe, according to two Variety reporters who attended the premiere of Marvel and Chloe Zhao's latest film Eternals.
Variety's senior culture and events editor Marc Malkin tweeted that audiences "squealed" when Styles made his debut in the MCU. Matt Donnelly, a senior film writer for the outlet, expanded on Styles' appearance in the movie, tweeting that he plays Eros, Thanos' brother.
Big reveal from #TheEternals premiere — Harry Styles has joined the MCU as Eros, brother of Thanos.

— Matt Donnelly (@MattDonnelly) October 19, 2021
A popular Harry Styles fan account tweeted that multiple sources say Styles makes an appearance in the post-credits scene of the film.
According to multiple sources at tonight's premiere, Harry makes an appearance in Marvel's #Eternals post-credit scene! pic.twitter.com/R8VKu9Zvnp

— HSD (@hsdaily) October 19, 2021
The character of Eros, also known as Starfox, was created by Jim Starlin and Friedrich in 1973, according to Polygon. While his main power is emotional manipulation, Eros is also incredibly strong like his brother Thanos. Eros has a carefree personality and is also a member of the Eternals who are a race of humanoids tasked with defending humanity.
Currently, no further details about Styles' role with Marvel are available.
HYPEBEAST reached out to The Walt Disney Company for comment.
Styles has recently procured a number of acting gigs since his 2017 film debut in Christopher Nolan's Dunkirk. The musical artist will also appear in Olivia Wild's upcoming psychological thriller Don't Worry Darling and is said to have a role in Michael Grandage's romantic drama My Policeman.
For a sneak peek at Styles' MCU debut, check out Eternals, which releases in theaters Friday, November 5.
In related news, HYPEBEAST caught up with Daniel Craig about lessons he learned from Bond and the shocking ending to No Time to Die.